Super-addictive, Supernatural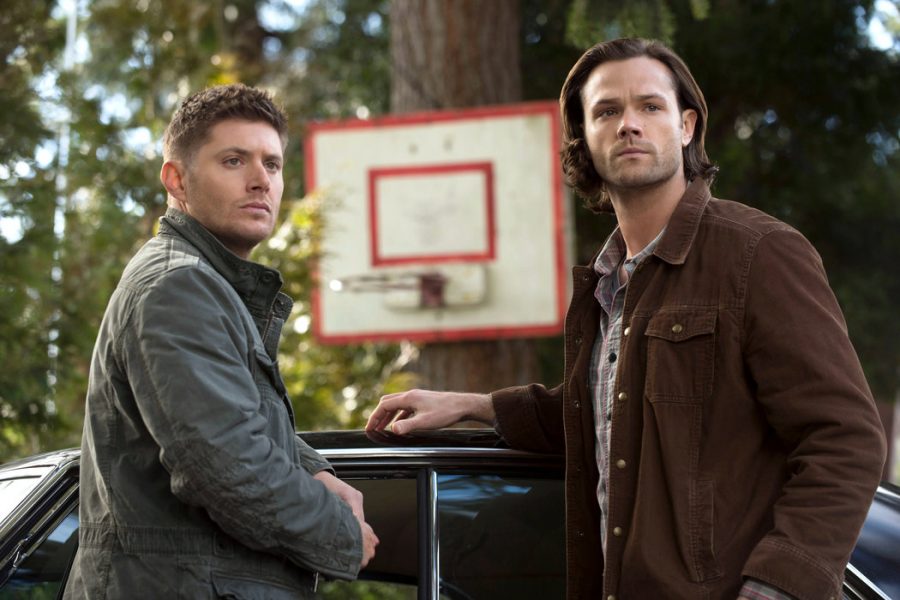 Gayle Winfrey, reporter
October 19, 2016
In my experience of binge-watching on Netflix, I've learned that you can't judge a series by its first few seasons, especially when it comes to the award-winning Supernatural.
Supernatural is a whimsical science-fiction fantasy on Netflix mostly about two brothers who have a roller coaster of a past, watching their mother die and following their father on a hunt to find the demon responsible. The story of the Winchesters is written by Eric Kripke, also known for his work of the series' Revolution and Timeless. Although tedious and somewhat drug out, the character development and plot are what Kripke did best at in writing two hundred and forty one episodes of Supernatural.
However, over the course of eleven years, the series has become more than a popular binge-watch. Jared Padalecki (Sam Winchester) and Jensen Ackles (Dean Winchester), both with previous experience in horror and sci fi films, used the popularity of the show and the large number of fans to create a charity campaign called "Always Keep Fighting,". The campaign is a non-profit organization with hopes to raise awareness for people facing problems with depression, addiction, and suicidal thoughts or actions. Ackles told PEOPLE that these issues have affected their own lives and the lives of many of their crew members. This is a great way to use the attention they are getting and I respect them greatly for it.
As for the series that won them this fame, the character development is what is so amazing about this story. The actors do an excellent job of portraying the changes and the troubles the characters have undergone, it is almost as if Jensen and Jared really are Dean and Sam Winchester. Seeing the actors beautifully act out such a story makes it intense and addictive. Ultimately, I give this show a four-star rating and I am eager to see the show's eleventh season airing October 13 on Netflix.