Early College Opportunity for Seniors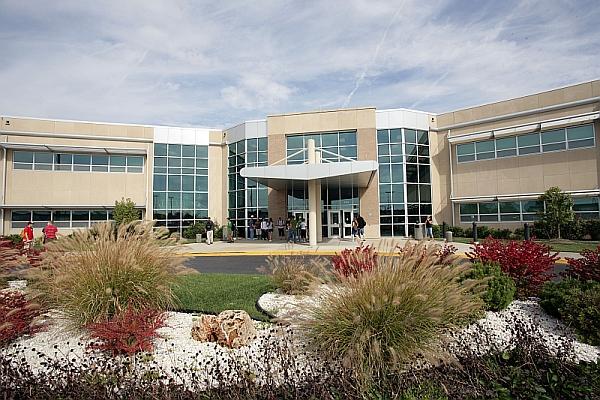 Students at Mehlville and Oakville High School will be given the opportunity to start taking college classes during their second semester of their senior year. St Louis Community College is partnering with high schools in our school district to have students start college a semester early, while not missing the second semester of their last year of high school.
Seniors interested in taking these classes must meet the following requirements: must have a 2.5 GPA or better, have permission from a high school administrator and a parent/guardian, and must meet with a college admissions representative. Students who are enrolled in this program, will be allowed to have an early dismissal from either their last two classes on A days or B days. (Either third & fourth, or seventh & eighth).
Starting on January 17 and continuing until March 10, students in this program will have the option to take College Composition I (Term A) and receive three credit hours for this class. This class will be held from 1:00-3:00 and the days of which these are happening are still to be determined. From March 20- May 5, students who completed term A, will be able to take College Composition II (Term B) and receive another three credit hours for taking this. Term B will also take place from 1:00-3:00 and the days for this class are also to be determined. The days that these will take place are determined on how many and when students are available to meet for these classes. Beth Neighbors said students who sign up to be a part of this new program must be in agreement on when the classes will be held.
"At least 15 students (Mehlville and Oakville combined) must agree on when they are able to meet, whether it's during third and fourth block on A days or seventh and eighth block on B days, the students all must be eligible to meet on the same day."
Students who are still on track to graduate on time, could be given the opportunity to take more than one class during the spring of 2017. If the classes they are choosing to enroll in  are on opposite days, students can choose to also be enrolled in General Psychology, Introduction to Sociology, or Public Speaking. These classes start and end at different times, depending on the class. Each of these classes are also three credit hours and start on January 17, and go till May 14.
Seniors who participate in winter/spring sports, band, show choir, or any other MHSAA activity that performs, also will not be eligible to sign up to take these early college classes. MHSAA requires students who perform to be enrolled in six credit bearing classes in order to participate in the after school activities. Although they are looking to change this for next year, the same rules are still in effect until the end of the 2016-2017 school year.
Each of these classes cost $106/credit hour adding up to $318 for the entire three credit hour courses. Students may also be required to purchase course textbooks which range from $75 to $100. The payment for the course(s) being taken in the spring is due on or before December 16.
Students and parents/guardians may be wondering if the A+ hours earned will go into effect when these classes start. No matter if the students have their 50 hours or not, they will still need to make a payment for the spring classes.
"Your A+ money doesn't kick in until you have actually graduated." stated Neighbors.
Although, if students choose to take these college classes early, if they fail and make their college transcript start out poorly, they will lose their hours and will not be eligible for A+ in the fall of 2017.
"If you are going to sign up for these classes you want to take it seriously, you want to get an A or a B in it, and you want to make sure it's helping you and not hurting you," says Neighbors.
    Students interested in being a part of this program, must be registered by November 18. If enough students have signed up to take these classes at STLCC, they will be required to attend a meeting at the south county campus on November 30 at 11:30 AM.