Big Sean's Fourth Studio Album Climbs the Charts
Big Sean is a rapper from Detroit who is influenced by Tupac, Biggie Smalls, and Jay Z. His first album was Finally Famous in 2011 and from there he has not slowed down a bit. He is known as a new age rapper which everyone thinks is a bunch of mumble rappers but Big Sean is one of the best lyrically sound rappers since he first started.
He is signed to the Kanye West's label G.O.O.D. Music. G.O.O.D. Music is also home to other rappers such as Pusha T, Desiigner, and Tyga. Big Sean has been signed to G.O.O.D. Music since 2007 but released the aforementioned Finally Famous four years later and has released three more albums under the label.
Sean used to have the nonchalant attitude, but in this album,-songs like "Voices in My Head/Stick to the Plan" and "Bigger Than Me" show him confronting reality. He opens up about the lessons he has learned and that he has been blessed throughout his life. In the song "Light" he discusses trying to find something that would turn his life around but it was inside him all along. Every song on the album shows his lyrical genius and how he strings words together that one would not even think could be possible. The beat for every song matches the tone and overall experience of the certain song.    
If you remotely like hip hop or rap music then this album should be for you. This album is a good listen no matter what you are doing whether you just want a good beat in the background or want to really indulge in the lyrics of all the songs.
About the Writer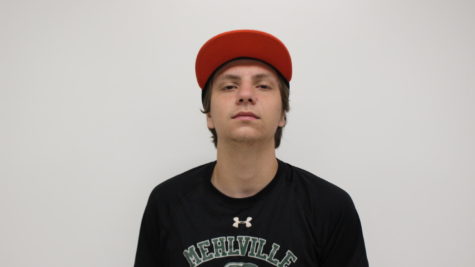 Gabe Keller, Editor-in-Chief
Gabe Keller is currently a senior. This is his third year in Mehlville Media. He enjoys writing and playing sports. Keller's favorite sports are football...