So Not Down to Review
     Down to You. A PG-13 film, starring Julia Stiles and Freddie Prinze Jr. Released on January 21, 2000, the film has acquired one award and was previously nominated for three others. The film stands at a 4.9 rating on IMDb with a three percent rating on Rotten Tomatoes. Unfortunately, this sums up the film quite well. Personally, I would give it a one out of five star rating.
    During this 90-minute movie, we are shown the relationship between college sophomore, Al (Prinze Jr.), and college freshman, Imogen (Stiles). The romance is told as one huge flashback that leads into present day, with narration from the perspective of Al and Imogen a few years later.
    Within the first half hour of this movie, I was already beyond uncomfortable with all the awkward dialogue, such as, "that kiss belongs in a box so I can show my grand-kids" and "eating habits are a total reflexive of sexual habits." Down to You is filled with unnecessary commentary that rushes the relationship and keeps us, as the audience, from experiencing the emotions that we're meant to feel while watching these two people fall in love then fall apart.
    However, the reason the film is so unsettling to sit through could be due to its raw sense of realism. This film is awkward, unorganized, and quite predictable. It's the most realistic film I own. Realism isn't what we turn to that particular industry for. When watching a film, we want to be taken to a different dimension, a place where everything is perfect. Down to You, unfortunately, is not the film for that.
About the Contributor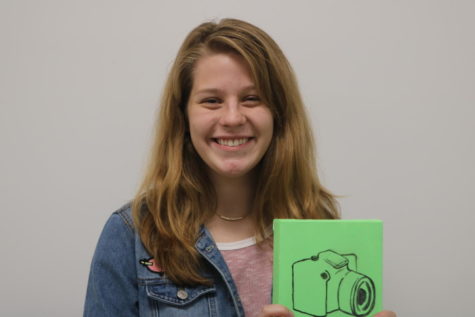 Kaitlyn Campbell, Reporter
Kaitlyn Campbell, junior, writes and reports for the Journalism II staff. She enjoys review writing as well as writing opinion pieces. She plans to attend...