One Name Many Awards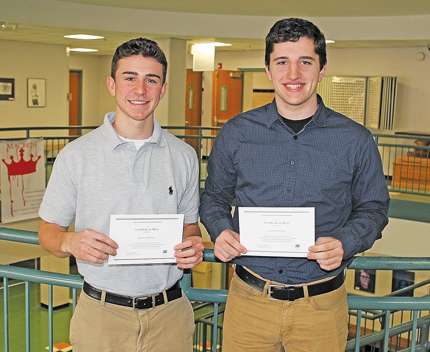 After he graduates this year, Grant Robertson will go down in the record book. While being the president of the Mehlville Robotics Team and a captain of the volleyball team, Grant shows us all his talents at Mehlville. He has won multiple academic awards, such as the Missouri Scholars 100 and being up for becoming a finalist of the National Merit Scholarship. Also receiving the Purdue Presidential Scholarship, which is a great honor.
The Missouri Scholars 100 is a prestigious award. Grant was one out of just 100 students chosen for the award. This award is given by Missouri Association of Secondary School Principals and gives this to only top seniors in Missouri.
The Call states that, "Each student nominated must have a minimum GPA of 3.75, a minimum ACT score of 29 or a minimum SAT score of 1,900, be ranked in the upper 10 percent of the class, and have taken upper-level courses in mathematics, science, English, and foreign language."
For Grant, finding out he had won this award was so much of a shock he had to call his mom.
"I didn't really know what it was at the time, cause it's not something you have to apply for. It's something you just get. I thought, 'Ah this is kinda cool'. Dr. Swanger and Mr. Ruzicka came to my class, I was like, 'Okay what's going on? Then they told me it was a big deal, I was excited after that. I called my mom. They made me. They said you might want to call your parents.'"
For the National Merit Scholarship, you become a semifinalist when you take the PSAT. Grant was named a Finalist and was given the same surprise as he got for the Missouri Scholar 100.
"As for receiving the award, Dr. Swanger and Mr. Ruzicka again came into my class and gave that one to me and thats how I found out about it…we went to the lobby and got my picture taken."
Grant is taking it day by day, but for this award winning, smiling, funny guy, he is ready to leave Mehlville with all his awards bundled underneath him. Grant has a bright future and what's ahead is quite simple, college.
"I'm visiting Perdue this Saturday, so either that or it's gonna be the University of Michigan, both have really good Engineering programs and other areas of Science that i'm interested in. So i'm gonna go visit them and see how I like it."
Grant Robertson has been a senior of Mehlville most will remember not only for his funny charm or smiles, but his academic awards.
About the Writer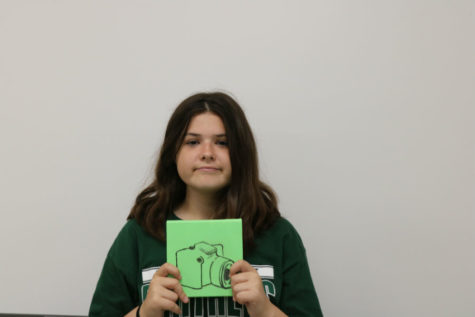 Anna Ventimiglia, Managing Editor
Anna Ventimiglia is the sophmore managing editor for Student Prints. This is her second year with Mehlville Media. She looks forward to attending University...