Another Philadelphia Team Brings Home The Win
Two championships. Three years. The Villanova Wildcats beat the Michigan Wolverines in the NCAA March Madness championship game. The Villanova campus is right in the heart of Philadelphia and close to the Eagles stadium which has been pretty busy this year.
Villanova had a fantastic championship run this year by beating every opponent they faced in the March Madness tournament by 10 or more points.
It was a good back and forth game to start with as Michigan was putting up a lot of threes while Villanova was attacking the paint for the first 10 minutes. Villanova was doing lots of work in the mid-range as well, they took lots of pull-up jumpers but towards the end of the first half they wanted to pull away from Michigan. Donte DiVincenzo was subbed in off the bench and completely took over the game. DiVincenzo came in and changed Villanova's whole game plan, he started bombing threes from deep and overwhelming Michigan with his accuracy. On top of DiVincenzo's performance, Villanova destroyed Michigan on the offensive glass by doubling their numbers. This led to lots of second chance points for Villanova and it helped expand their lead.
All of the momentum of the second half was with Villanova and they were raining threes on Michigan. In the later part of the second half, Villanova was shooting lose and with a lot of energy. All the nerves seemed to be gone and they were just out there having fun. DiVincenzo ended the game with 31 points on 10-15 shooting from the field. So not only did he make his baskets, but he made them efficiently. Without DiVincenzo's performance this game could have gone a very different way.
About the Writer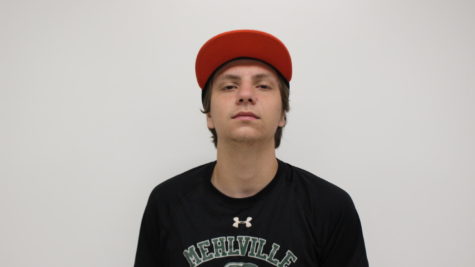 Gabe Keller, Editor-in-Chief
Gabe Keller is currently a senior. This is his third year in Mehlville Media. He enjoys writing and playing sports. Keller's favorite sports are football...