Mehlville Community Remembers 9/11 with Memorial Concert
    "Today is one of those days where we are remembering a day that started 17 years ago today…. The day started like this. Parents serving their children breakfast in the morning; blue skies; parents on their way to work; flights across our nation… and 17 years ago, of course, that changed our world," said Jeff Bresler, Assistant Superintendent, to the "60plus Gold Card" members on September 11, 2018.
    17 years ago, our world was changed, as Bresler stated. As the nation moves forward, we honor this day in different ways. Mehlville School District's communications staff put together a concert in remembrance of the tragedy for the anniversary.
    Many students and staff came together to put on the concert for the "60plus Gold Card" program.
    The band, choir, and theatre students put on performances for the members to watch. Our editor-in-chief, Samir Knox, reported the concert as well with more detail on the performances.
    Another group that helped make the concert successful was the Prostart I & II students. Tina Clark, the Foods and Prostart teacher, with her students, prepared hot dogs, coleslaw, chips and brownies for 90 people at a time. Within the span of 5-10 minutes, they had each person served.
    "I just want to say I'm so proud of them. They did a fabulous job. Everybody was so personable with the guests." Clark said.
    Jessica Pupillo, Director of Communications, shared more on what the concert was all about.
    "It's really an opportunity to showcase the schools and the students to people who aren't in our building on a daily basis," Pupillo said.
    The Communications department has been organizing student-led events in elementary schools to community members. This time, they decided to introduce Mehlville High School to their audience. The William B. Nottlemann Auditorium, a recent addition to the campus, was also showcased with the students.
    "We're glad to be here and showcasing Mehlville High, there's so many great things happening here," Pupillo said. "It's a nice way to remember September 11th and honor those who served and kept us safe."
    Many audience members praised the students on their hard work and great performances as they were leaving. The concert came to an end, and it was a success for everyone involved.
About the Writer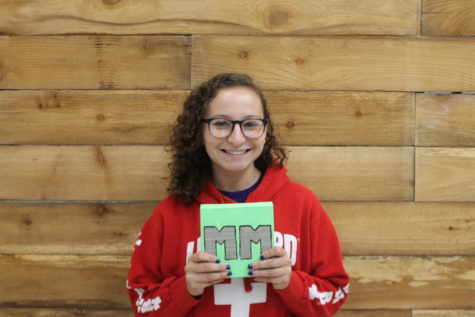 Kayla Saller, Features Editor
Kayla Saller is a senior in her third year at the Mehlville Media journalism program and the Features Editor. She enjoys covering news and hanging out...