Swanger Announces Retirement
After nine years as head principal of Mehlville High School, Dr. Denise Swanger will be retiring at the end of the 2018-19 school year.
Although Mehlville will be losing a part of its foundation, Swanger believes this will not affect the schools environment or relationships.
"I don't think one clog out of the wheel is going hurt anything," she explained.
Swanger's last day will be June 30, 2019.
The district office is searching for a new principal for the upcoming 2019-20 school year. She has no input or say on the decision, but hopes for it to be someone already in office such as Andrew Ross, Jason Landherr or at least someone in the district. She says this will help the students feel more comfortable and not worry about drastic changes that may come upon the school.
Swanger's administrative assistant, Sherri Cox, also feels that change can make people more anxious and nervous, but a new leader could bring great things to the school's environment and curriculum.
"Swanger has done an amazing amount of goods for this school to put us in the right direction, so I think whoever takes up that position will have great momentum to obtain." Cox said.
Cox has been working close with Swanger for the past 5 years and says she will miss the school's assertive leader.
As news flows around, students voiced their opinions.
Khiry Rolan, junior, says that even though he will have to adjust to a new principal for his last year, he also feels her absence won't affect the school because the school as a whole does so much for us. He said he will miss her kindness, as well as her support for her students.
"At sport events, she's always there cheering us on", said Khiry.
Grace Mungle, senior, said she was surprised that she would be leaving, but doesn't think this would affect her at all due to the fact this is her last year at Mehlville.
Shortly after Swanger's retirement, she hopes to travel all 50 states again.
Even though Swanger will be miles away on the road, she'll always miss the memorable relationships Mehlville school has to offer.
View Comments (1)
About the Writer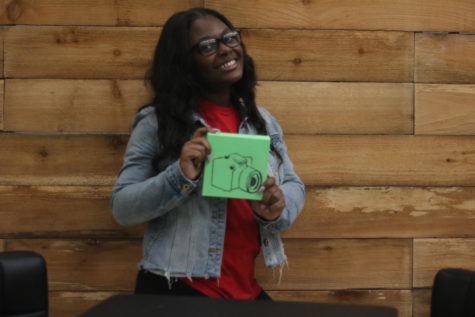 Erionnia Garner, Photo Editor
      Erionnia Garner is a senior at MHS and an aspiring journalist. She likes to write her opinions on current news, while continuing her roles...