JUUL Cracks Down on Teen Vaping
In September, the Food and Drug Administration issued a mandate requiring JUUL Labs and similar companies to come up with plans to remove and prevent the use of their products among teens.
Scott Gottlieb, an FDA Commissioner, announced the steps the government would be taking in addition to the mandate and why in a speech.
"We see clear signs that youth use of electronic cigarettes has reached an epidemic proportion" said Gottlieb, "We cannot allow a whole new generation to become addicted to nicotine."
Two months later, JUUL responded.
After being given sixty days to come up with a plan, the company unveiled a series of measures that aimed to stop teen vaping.
In a press release from Nov. 13, the company outlines the changes they plan to make.
"As of this morning, we stopped accepting retail orders for our Mango, Fruit, Creme, and Cucumber JUUL pods to the over 90,000 retail stores that sell our product, including traditional tobacco retailers and specialty vape shops." says JUUL.
Now, these flavors can only be purchased on the JUUL website, where they have added additional age-verification measures in order to prevent teens from getting their hands on the product.
In order to purchase products, buyers must provide their name, date of birth, address, and the last four digits of their SSN. Cross referencing this information with publicly available records will allow them to determine whether or not the buyer is 21.
But this isn't all, the company plans to add even more verification measures pretty soon.
"By year's end, our age verification system will include additional protections, such as two-factor authentication, which verifies a user's identity through their phone number, and then requires a code sent to that phone to create an account. We will also add a real-time photo requirement to match a user's face against an uploaded I.D." says JUUL.
In addition to this, the company has also made the decision to shut down their U.S. based social media accounts on Twitter and Instagram. They have also reached out to the platforms and asked for their assistance in removing content that shows the use or promotion of their products from teens.
To read more about the changes JUUL Labs have in the works, read the full press release from their Newsroom.
About the Writer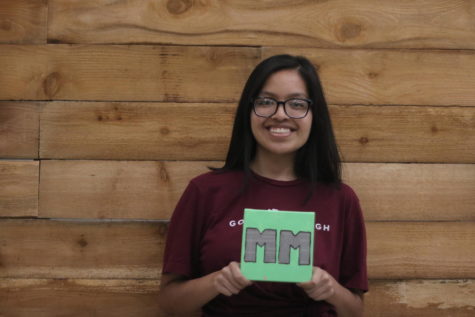 Stacey Rojas, Design Editor
Stacey Rojas, a senior at Mehlville High School and is part of the Journalism II team as a design editor. She enjoys playing video games and watching Criminal...