Missouri Stacked with Talent and Experience
This has been a very turbulent December for Barry Odom and his Missouri Tigers.
Earlier this month, former Clemson quarterback Kelly Bryant posted a video on Twitter about his transfer to play at currently nationally ranked #23 Missouri. Prior to this, Bryant was ousted as starting quarterback for true freshman Trevor Lawrence, the number one ranked quarterback out of high school in the class of 2018. Bryant was heavily sought after by Missouri, Arkansas, Ole Miss and most notably Auburn, with head coach Gus Malzahn believing the Clemson passer would join his Auburn Tigers.
Instead, Bryant chose the Missouri Tigers as he would most likely become the starting quarterback for the 2019 season.
Missouri head coach Barry Odom has received much praise for this due to the fact that he would lose four-year starting quarterback Drew Lock, a projected first-round draft pick in the 2019 NFL Draft.
Along with Bryant is former Arkansas wide receiver Jonathan Nance, who released his transfer post to Missouri on Twitter not long after Bryant released his.
Under the new NCAA rules, Nance was allowed to play at least four games before deciding to redshirt his senior year, preserving his eligibility to play one more season.
In Nance's one full season in 2017 for the Razorbacks, he had 37 receptions for 539 yards and found the end zone five times, averaging 14.6 yards.
But it doesn't stop there, as former Texas Christian University quarterback Shawn Robinson announced his transfer to Missouri the day before early national signing day.
Robinson had announced his transfer from TCU weeks earlier but was undecided on where he'd go.
Rumors then circulated about Robinson transferring to Missouri when he was seen at their Dec. 15 Liberty Bowl practice, talking with offensive coordinator Derek Dooley.
During Robinson's sophomore season, he had 1,564 all-purpose yards with nine touchdowns and eight interceptions in seven games before undergoing shoulder surgery, which ruled him out for the rest of the year.
Because Robinson did not redshirt this past season, he will be forced to sit out his junior year. This will ultimately result in Missouri having two experienced Power 5 quarterbacks at the helm of their offense for the next two seasons in the foreseeable future.
With these new additions, Missouri may have betters seasons in the future.
Bryant will be ready to go when next season comes around. Robinson, with a year to heal his shoulder and learn the Missouri system, will be a good successor to Bryant when his senior year comes around.
About the Writer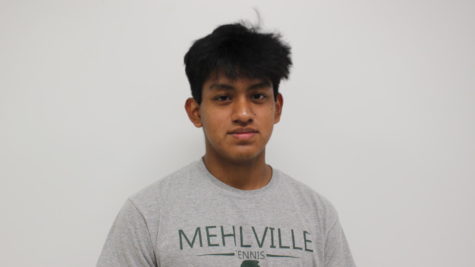 Kyle Becherer, News Editor
Kyle Becherer is a senior at Mehlville. This is his second year in Student Prints, and he likes to write features. In his free time, he plays soccer for...