Jason Landherr Named Head Principal Effective July 1
Dr. Denise Swanger announced her retirement at the start of the 2018-2019 year, and the selection process has been taking place ever since.
Swanger's first term as principal was in the 2010-2011 school year, making the current year her ninth and final year as principal.
Staff of Mehlville High School were notified of her successor before students and the public, however, Mehlville Media's Student Prints section has been allowed to publicize the information upon notification of the staff.
In a closed session, the Feb. 7, the school board finalized it's decision and made a formal recommendation and then spent time waiting for contracts and paperwork to be filed by Swanger's successor. However, Sunshine laws require that any private meeting held by public servants' information must be disclosed to the within 72 hours.
The school board has voted and unanimously selected Jason Landherr as Mehlville High School's new principal starting in the 2019-2020 school year.
In a statement, Dr. Gaines said, "A forward-thinker, Mr. Landherr's vision is to create a transformational high school experience for all kids. His ability to collaborate with others and empower teachers to engage in innovative teaching practices is impressive. Throughout his time as an assistant principal, he has demonstrated his ability to develop positive relationships with students and parents, and he has built a reputation as a passionate educational leader with a strong work ethic."
Landherr begins in his new role July 1, 2019.
About the Contributors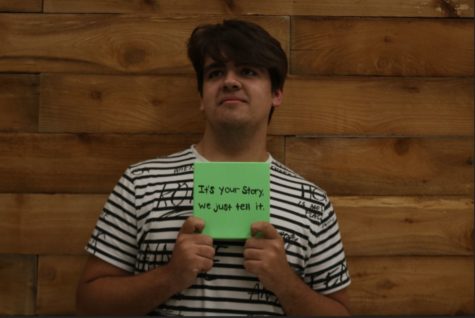 Samir Knox, Editor-in-Chief
Samir Knox is a senior at MHS. He is in Journalism II and is the current editor-in-chief. Samir likes to write about opinion pieces about entertainment...