Antwon Rose Shooting: Michael Rosfeld acquitted of all charges
The Shooting
On June 19th, 2018 at 8:27 p.m. reports of a drive-by shooting on Kirkpatrick Avenue in North Braddock reach police.
At 8:40 p.m. Michael Rosfeld, a white East Pittsburgh police officer, pulls over a vehicle that matches the description of the one involved in the drive-by. Rosfeld orders the driver to exit the vehicle. While the driver was being handcuffed, Antwon Rose and Zaijuan Hester (both black) fled the vehicle in an attempt to evade arrest. Rosefield fires three rounds, all three hitting Rose
. Guns are found on the floor of the car and an empty 9mm clip is found in Rose's pocket.
Roughly 30 minutes later Shauny Mary posts a video of the shooting on Facebook. Two people are seen running from a car and a police officer fires three shots at them. The woman filming yells, "Why are they shooting them? All they did was run, and they are shooting them."
Rose is pronounced dead at McKeesport Hospital at 9:19 pm. Protests around Pittsburgh follow Rose's death. Criminal homicide charges are filed against police officer Michael Rosefeld on June 26th. Rosefeld turns himself in and is later released on $250,000 unsecured bail. Surveillance footage of the drive-by surfaces. Hester fires out of the back window, while Rose never puts his window down.
Rosefeld was sworn into the East Pittsburgh police department only four hours before the shooting. He had moved departments due to a discrepancy at the University of Pittsburgh where he filed a false police report.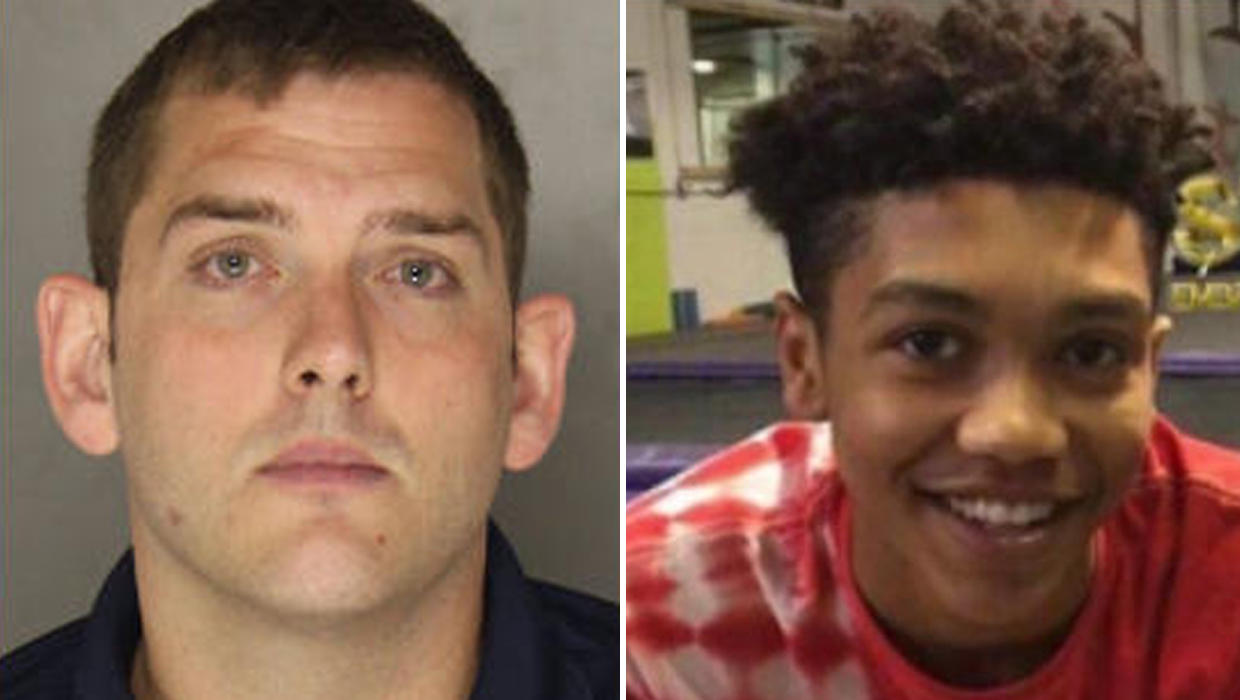 The Trial
Antwon Rose's trial was held March 19th through March 22nd. Rosefeld kept inconsistent statements. According to Rosefeld, he shot in an attempt to get rid of the threat that was made against him. He claims that he saw one of the two boys fleeing from the car point a gun at him. The jury consisted of seven men and five women, three of whom were African American. Rosefeld was acquitted of all charges. Including first-degree murder, third-degree murder, voluntary manslaughter, and involuntary manslaughter. Antwon's mother did not react at the time of the verdict and told her daughter not to cry.
There are "stand your ground laws" in effect under Pennsylvania State Law. The Pennsylvania Statute states that every person, "has no duty to retreat and has the right to stand his ground and use force, including deadly force if . . . (he) believes it is immediately necessary to do so to protect himself against death, serious bodily injury, kidnapping, or sexual intercourse by force or threat." Thereby legalizing the murder of Antwon Rose.
Who was Antwon Rose?
Rose was an honors student and took Advanced Placement classes at Woodlands Hills High School. He worked as a community volunteer. Mother of Antwon Rose said he enjoyed skiing, rollerblading, and skating.
"He taught the kids in our neighborhood to rollerblade, skateboard and even gave the kids his own rollerblades and skateboards to use (only for me to replace!),". She wrote.
Antwon Rose was not another statistic. Antwon Rose was not a thug. He was a loving, happy, generous teenager who was robbed of his life. Everyone has the right to due process of law under the constitution, Rose also lost that right when he was shot.
I am a firm believer that whenever you shoot someone in the back, you are indubitably in the wrong. Time and time again our justice department has failed us. Covering evidence up and trying to protect guilty cops. Going back to Trayvon Martin, Michael Brown and many more names that strike pain in our hearts. Where do we draw the line? When do we say enough is enough?
"A Pennsylvania jury just concluded shooting an unarmed black child in the back as he ran away is not Murder, it's not even criminal. I will never be able to make peace with that. Everything has to change." – S. Lee Merritt
Tweet by S. Lee Merritt made on the night of Rosefeld's acquittal.