22nd Annual Special Olympics
   May the 2nd of 2019 will be remembered as a day full of excitement for all ages. Kids participated in a sporting event called the Special Olympics. Schools from all over came and participated in this track/field competition. The event included things such as, the 50 meter race, 100 meter race, 200 meter race, long jump, triple jump, and the final event of the day was relays.
     The event was highly anticipated by many athletes, since it is once a year the athletes are able to showcase their talents. There were minor setbacks due to the weather, explained by Karen Ingenthron,          
    "This is the first year that we have held Special Olympics inside and we did have some struggles, but we figured out how to resolve them and now we know what we have to do to have Special Olympics inside, if we need to again in the future."
    Mehlville had its 22nd annual Special Olympics and it is a tradition here at Mehlville. The event and weather outside had disagreements on May 2nd, but that did not stop Mehlville from putting on a great event and watching all kids compete with a big smile on each one of their faces. Ingenthron explains how this event is a huge deal here at Mehlville and how the students here put in a lot of work to make all of the athletes day.
     We had so many students wanting to participate and help with this event that we were able to have athletes paired up with two buddies. Special Olympics year in and year out has athletes become better versions of themselves from this event.
Leave a Comment
About the Writer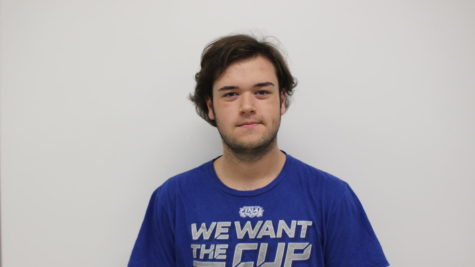 Chase Davis, Reporter
Chase is a senior and this is his second year taking journalism. Davis wants to expand his understanding of sports writing and opinion writing. He also...