Special Olympics: A Day To Remember
On May 2, 2019, Mehlville High School hosted its 22nd Annual Special Olympics. It's a chance for athletes of all ages from around the St. Louis area to come together and showcase their talent and spirit, despite their disabilities.
For one athlete, it was not only about competing in the events but cheering others on.
"I love it when other people win, I love it," said Oakville High School student Brian Horton, who competed in all three Olympic events. "I've been having it for me for a long time, so I want them to win too,"
In Horton's first event, he placed fifth in the jumping event. He then placed second in the throwing event and finished the day off with a first place in the running event.
"I think I did pretty awesome," Horton said after completing all the events.
Afterward, Horton and his buddy, Mehlville junior Ian Brouk, explored the games and activities offered in the Special Olympics Village.
"My favorite was probably going to the Olympic Village," explained Brouk. "Just seeing how excited he got playing the games and getting all the prizes, it just felt good,"
Among all the games in the Olympic Village, Horton and Brouk visited the Mehlville Pantherette Pom Toss, the Varsity Soccer PK Shootout, and the Student Council Bean Bag Toss.
One of Horton's favorite booths in the Olympic Village was the Art Club Face Paint table, where they painted a beard on him to match his fake mustache.
Afterward, he and Brouk walked around the rest of the Olympic Village, talking with teachers, taking pictures with friends and enjoying the atmosphere.  
It is events and programs like these that bring the best out of people, no matter the limitations some might have.
Special Olympics is a great opportunity for disabled athletes to come together and be celebrated, and for the people to help contribute by making it a great day that will be remembered by all.
Leave a Comment
About the Contributors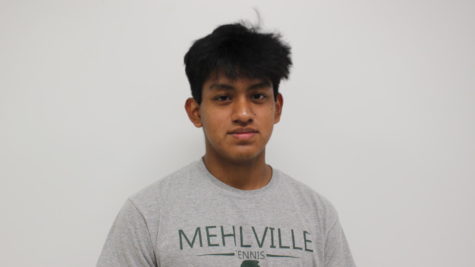 Kyle Becherer, News Editor
Kyle Becherer is a senior at Mehlville. This is his second year in Student Prints, and he likes to write features. In his free time, he plays soccer for...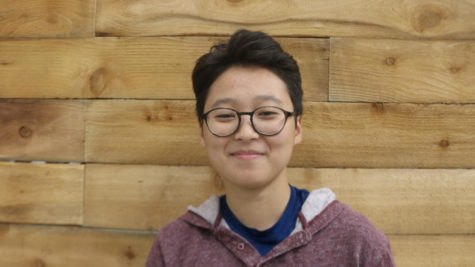 Jasper Hong, Producer
Jasper is a senior broadcast producer, motion graphics editor, and social media director for Mehlville Media. He plans on honing his camera and video editing...