Closing Time Changes in Library
     There's been a staffing change in the library with the new school year. However, this is just the first to prompt more changes. Among the biggest of them is the closing time.
     Last year, the library opened at 7 a.m. and closed at 3:30 p.m. This year, the closing time is an hour earlier, at 2:30 p.m.
     When Dan Wright and Sandra Henthorn, the librarians, were asked about it, they gave the reason for the change.
     Last year, Henthorn acted as a shared librarian between Oakville High School and Mehlville High School, and both the schools had a librarian secretary. At Mehlville, this was Debbie Auer, who's since moved to the counseling center. However, when librarian Kimberly Holtmann left the library, the decision was made to hire two full librarians rather than another library secretary.
     Librarians have the same hours as teachers, where they have to be at school from 7 a.m. to 2:30 p.m. Secretaries, however, have different hours and must be at school until 3:30 p.m., which meant that there was no reason not to keep the library open until then.
     There was also talk of keeping the library open for longer by staggering the two librarian's schedules. However, this would have meant that any classes during first hour would be directed by only one librarian, which would have made it difficult to manage.
     It was also decided that the librarians were "better serving more students if we were here before [school]," according to Henthorn. "At most, we'd have maybe one or two [students] and that was only every couple weeks," she added when asked how many students would be in the library after school last year.
     One thing the librarians wanted to make clear is that, like most teachers, people are able to schedule time to work with them after school. So long as they have time to prepare, they are happy to help any student who needs to film or do a group project in the library.
About the Contributor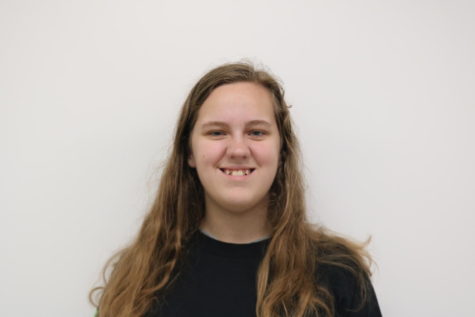 Raena Hunter Doty, Features Editor
Raena Hunter Doty is a sophomore working on Mehlville Media's journalism team. She writes creative fiction in her free time and hopes to expand her boundaries...