Bleacher Construction Relocates Football Game to Oakville
There has been a frequently asked question going around Mehlville High School about the construction of the new bleachers and if it will be finished in time for the first home football game.
That questions was answered when it was confirmed Aug. 30 that the first varsity home game will be played at Oakville High School on Saturday at 7 p.m.
Additionally, Superintendent Dr. Chris Gaines has announced new rules for the game to ensure safety.
"Bags and backpacks will not be allowed as well as all elementary/middle school students must be accompanied by a parent or responsible adult," said Gaines.
Mehlville was scheduled to have its first home football game on Friday, Sept. 6. Many people were concerned about the bleachers being done in time. 
"Mehlville had to get new bleachers because theirs were 50-plus years old and they were becoming a safety hazard," said Mike Gegg.
The project began in the middle of summer and were expected to be done by August 1. The new bleachers at Mehlville cost around $518,000. 
The new construction of the bleachers had everyone concerned for the first home game. There were a couple different options: the game could be played at De Soto and make it an away game or it could be played at Oakville to count as a home game.  
Although the construction workers were hard at work trying to get it finished, Gaines was still skeptical as to if the bleachers would be done in time.
"After the concrete is finished being laid, then it takes about 10 business days to construct the bleachers," said Gaines. 
The process for the bleachers took longer than anticipated. Destroying the old ones and cleaning up all of the mess from it took quite a long time to do, especially since a pipe issue was found and  needed to be fixed. The pipe situation put a hold on the construction which meant that they couldn't do much until that was fixed.
Since Mehlville just recently got a new turf field, many felt that the new bleachers were much needed. With all the games and activities that Mehlville hosts, it was only fitting that the bleachers look good and are safe. 
The first official home game at Mehlville High School will be the homecoming game on Friday, Oct. 4 versus Northwest House Springs.
About the Writer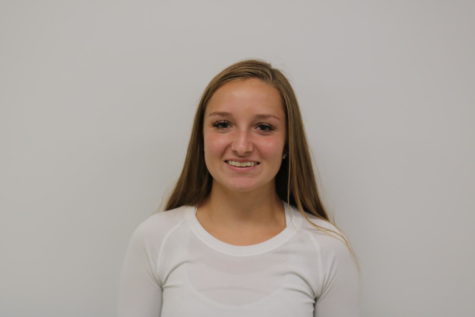 Natalie Brooks, producer
Natalie Brooks is a senior at Mehlville and is on the dance team. She is going into her second year in Mehlville Media and is also a producer in broadcast....