MLS Team Finally Coming to St. Louis
Major League Soccer is finally coming to St. Louis, Missouri.
In the evening of August 14th, news broke that MLS would officially announce St. Louis as the next venue for an expansion team on August 20th.
First reported by the STL Post Dispatch, St. Louis would be the 28th team in MLS. They would  be joining Nashville, Miami and Austin as the newest expansion cities within the next few years. 
"It makes me really happy because we are a soccer city"said Meldin Sabotic, a sophomore at Mehlville High School. "I feel like it can bring us closer together in many different ways"
The cities last attempt in bringing an MLS team failed under Jim Kavanaugh, CEO of World Wide Technology, back in 2018. For more information about that, visit Mehlville Media's previous story, #MLS4THELOU.
This time around, The Enterprise Holdings Foundation teamed up with Kavanaugh to help privately fund bringing an MLS team to St. Louis. Both ownership groups presented their plan together for the MLS Board of Governors over the summer during the MLS All-Star break.
With the addition of Enterprise Holdings Foundation's Taylor Family, the MLS team would be majority-owned by women, the first of its kind in the league.
"I think it's just going to be a great thing for this city," said Sabotic.
As for the new stadium, the plan is for it to be constructed on Market Street in downtown St. Louis, a few blocks away from Union Station.
The only detail about the MLS team that hasn't been specified is the name for the soccer club. While St. Louis FC is already taken by the United Soccer League (USL) side, there are still many options available.
For now, soccer fans will likely have to wait until 2022 to watch their team finally play in the MLS.
About the Writer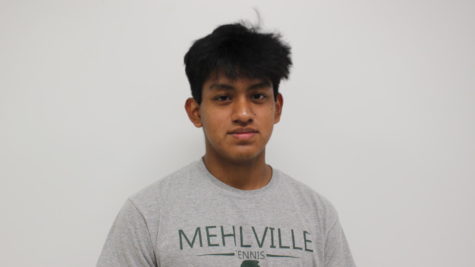 Kyle Becherer, News Editor
Kyle Becherer is a senior at Mehlville. This is his second year in Student Prints, and he likes to write features. In his free time, he plays soccer for...