Aquatic life Coming to St. Louis in December
  There is Aquatic life coming into St.Louis. The 120,000 square-foot, two story aquarium will be open 365 days a year from 9 a.m. to 6 p.m. 
      "The aquarium coming to St. Louis will make us a more family friendly city, the aquarium is going to be a travel destination for many around the world with many different aquatic animals", Carrie Paul said.
 It will contain more than one million gallons of water and the aquarium will be located in Union Station and off of south 18th street.  
Other attractions coming to Union Station is a 200-foot tall Ferris Wheel, a carousel, three new restaurants, a mini golf course and an education center.   
 "The ferris wheel will be on during the Cardinals and Blues games and for the Blues it will have blue lights shining and for Cardinals it will have red lights. For gender reveals they can make it pink or blue," Paul said.
      The aquarium will cost approximately $45 million, but taxes will help fund the project.  
     "All tax help for the aquarium will come from existing sources, plus historic preservation tax credits"(St. Louis post dispatch).Bob O'Loughlin, whose Lodging Hospitality Management owns Union Station, said.
    The aquarium is set to open in December of 2019 and will have over 13,000 aquatic animals including more than 60 sharks and rays."The cafes and Ferris wheel set date is October and the aquarium itself will be in December" Paul said.  The ferris wheel and cafes will be ready before the holidays. For more information on the aquarium check out https://www.stlouisaquarium.com/.
About the Writer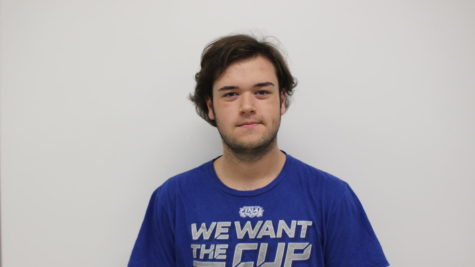 Chase Davis, Reporter
Chase is a senior and this is his second year taking journalism. Davis wants to expand his understanding of sports writing and opinion writing. He also...