A Look at Dr. Schmelzle
     Mehlville High School has a new assistant principal in Dr. Jessica Schmelzle. Schmelzle is the new principal of the sophomore class and the freshman class with last names starting with H through N. 
     The position of principal is a first for Schmelzle. She started as assistant principal just two months ago. 
     Most recently she was with special school district (a district which travels to schools to teach special education and technical education in the St. Louis area) as an area coordinator, which Schmelzle described as a traveling principal position. She was a supervisor for special education teachers.
     When asked why she chose Mehlville, Schmelzle said, 
     "After doing some research and interviewing here I was impressed by the school community and everyone was very welcoming. I was impressed with Mehlville's focus on academics and character education."  
     Schmelzle's first impression of Mehlville was,
     "I have been really impressed with the staff here and the relationships they have with students with how passionate and dedicated they are, I'm impressed with the coaches and I've been blown away by how many opportunities students have for clubs, sports, and after-school activities."
     Schmelzle says her plan for the 2022 class is to, 
     "I hope to be able to build relationships with them and help each of them get on the right path for their own future, whatever that looks like for each individual student. I want to help each one of them figure out where they are going in life and be as successful in high school as possible." 
Schmelzle will be the head of the A+ program and had this to say about the goals of the program this year,  
     "I am just looking to help each student maximize the potential of that scholarship and learn something from their tutoring opportunities that they can use going forward and to begin their education without having a major strain on their pocket book."
Schmelzle is excited for the school year and has lots of plans for the coming years.
About the Writer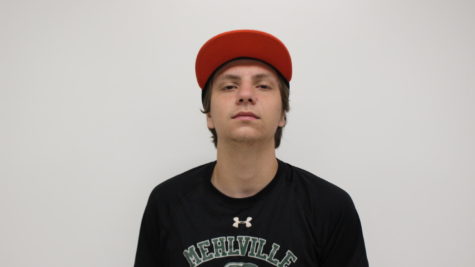 Gabe Keller, Editor-in-Chief
Gabe Keller is currently a senior. This is his third year in Mehlville Media. He enjoys writing and playing sports. Keller's favorite sports are football...