Student Council to Host Gateway District Meeting
     Mehlville High School's student council is always working hard, but right now times are busy as they prepare for the Gateway District meeting. The council has been chosen to host this event at the school on Nov. 2, so there's a lot of work being put into representing Mehlville as best as possible.
     The Missouri Association of Student Councils (MASC) runs this event annually, but every year a different school from certain areas in Greater St. Louis is chosen to host it. In the past three years, it's been run by Rockwood Summit High School, Northwest High School, and Timberland High School.
     Mehlville's student council was chosen to host the event because they won the honor of being Gateway President after the meeting last year. They ran unopposed, but convention chairwoman for the event Hannah Casteel is confident that they would have won regardless of competition.
     The event will be used to discuss ideas and different facets of leadership between student councils. Approximately 1,200 people are expected to attend the event, so it is no small deal for Mehlville.
     The event will have two speakers there: one who has not yet been announced, and the other is Marty Powers, an "MASC legend," according to Casteel. Powers received the MASC Circle of Excellence Award, which only 29 people have ever received. 
     Along with Casteel, the people running the event include chairwomen Maya Tunstall and Natalie Brooks, and teacher leaders Jane and Ernie Perrica. The rest of the student council is playing an integral part for it, too.
     Alongside the people of Mehlville helping, retired teacher and director of MASC Terri Johnson is playing an important role in making the event come to life. There are also parents of Mehlville alumni who still volunteer to help out.
    These people are putting hours worth of work into the event to make it the best it can be, which involves both normal organization things and above-and-beyond things like obtaining a petting zoo.
     Because of all the work they're putting in, "it's going to be awfully hard to top [the event] in the future," says Casteel. And with how much work the student council is putting into the event, they're sure to be putting Mehlville's best foot forward.
About the Contributor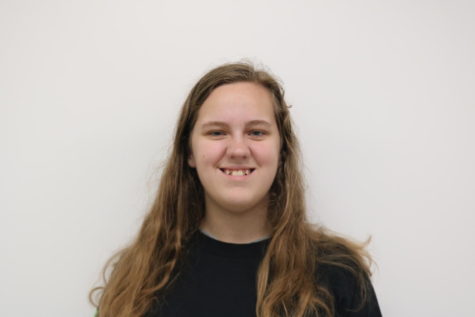 Raena Hunter Doty, Features Editor
Raena Hunter Doty is a sophomore working on Mehlville Media's journalism team. She writes creative fiction in her free time and hopes to expand her boundaries...