Football comes back to the city of St. Louis
The X Football League (XFL) will be coming together to create a league including a team called the St. Louis Battlehawks. The Battlehawks will play in the former  St. Louis Rams stadium known as The Dome at American Center (formerly the Edward Jones Dome). 
The XFL league will be commissioned by Oliver Luck, the father of football star Andrew Luck. Vince McMahon who also owns a majority portion of  World Wrestling Entertainment owns the XFL. 
The league draft will be held in mid-October.
 "A priority is being put on how to fairly divvy up QB and offensive line talent. Player contracts will allow for those who get NFL opportunities to leave until XFL rosters are set," said Oliver Luck in a press conference with the media . 
Eight teams will be taking the field next year including the St. Louis Battlehawks. 
 The Battlehawks head coach and general manager is Jonathan Hayes, he was a former professional football tight end and coach. Hayes played for the Kansas City Chiefs and the Pittsburgh Steelers. Hayes's coaching career began at Oklahoma under Bob Stoops. 
The XFL will be having a draft held in October of 2019 after the NFL cut day which is on Sept. 2.  The XFL has already signed a former quarterback from the NFL who goes by Landry Jones. It has been 18 years since the last iteration of the XFL has taken place. 
 The new rules of XFL include getting rid of all the gimmicks from the last XFL and maintaining quality football.  A television deal has been enforced which includes basic and cable tv. There will not be any extra point kicks, but there will be extra points going from one to two to three points for these extra points. 
Quarterbacks will be getting paid the most out of any players because of the tier system. There will be a salary cap for each XFL team. Every player will sign a one year contract. Alliance of American Football(AAF) will also be eligible to play in the XFL. 
Big names that have been swirling around the XFL have been Sam Bradford who is an unsigned free agent and then you also have Brian Hoyer who was cut this year. One big cut that has just happened was Antonio Brown and there have been rumors swirling about the XFL for him because he has said that he will not play in the NFL again. Then you also have Johnny Manziel who could join the XFL as well. 
The XFL is going to be a good stepping stone for players who want to make it to the NFL and maybe one day the XFL will be bigger than the NFL. 
About the Contributor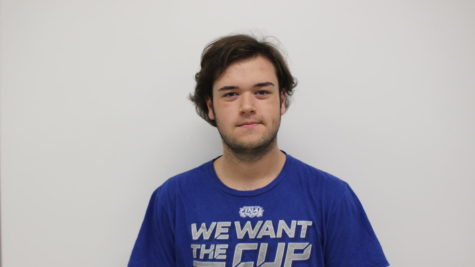 Chase Davis, Reporter
Chase is a senior and this is his second year taking journalism. Davis wants to expand his understanding of sports writing and opinion writing. He also...