To Merge or Stay Diverged?
Citizens and elected officials of Greater St. Louis have been mulling a city-county merger for years, but is change now on the horizon?
The original plan to merge St. Louis and St. Louis County was known as "Better Together". Better Together was a nonprofit organization that was formed in November of 2013 and sought to unify the city and county of St. Louis.
Many other changes would have been made along with this unification, such as a new single metro city mayor, one police department, one prosecutor, one municipal court system, and much more.
Ultimately, this plan did not satisfy voters and it was scrapped. A common complaint of Better Together was that it simply tried to change too much.
A particularly troublesome roadblock that Better Together faced was the planned appointment of former St. Louis County Executive Steve Stenger as the new metro city mayor; this backfired after Stenger resigned due to corruption charges.
But from the rubble of this failed plan, a new alternative has risen.
The Municipal League of St. Louis — a nonprofit association of cities, villages and county governments — is in the process of creating a 19-person group called the Board of Freeholders, which will have one year to propose a plan that could unite St. Louis and St. Louis County. Or, they could propose nothing at all.
The main idea that has been floated around in the discussion of a merger is to make the city of St. Louis a municipality of St. Louis County.
There are several pros and cons to this approach.
Many voters are worried that this would create a largely white voting jurisdiction, which would make it harder for black politicians to gain significant power. It would also possibly eliminate a number of elected offices held by African Americans.
Although this is a legitimate concern, St. Louis Mayor Lyda Krewson, County Executive Sam Page, and Governor Mike Parson (the officials who will be appointing the members of the Board of Freeholders) are looking to appoint a diverse group of open-minded individuals, which would hopefully ensure the proper representation of everyone in Greater St. Louis.
While it seems that the majority of St. Louisans aren't hopeful that the "Great Divorce" between the city and county will come to an end, there are some positives to a merger.
For starters, it could help fix our extremely high crime rates.
Dr. Rick Rosenfield, professor of Criminology at UMSL, believes that a merger could make our crime rates look better on paper. Rosenfield says that St. Louis would drop as the first or second most dangerous city on the FBI rankings to the middle of the pack. He also predicts that the property crime rate would drop by about 40%, with violent crime rate dropping by nearly half.
A merger would also create a single unified police department that would serve the entire community of St. Louis. Rosenfield argued that this would increase the efficiency of law enforcement in St. Louis.
On the other hand, some say that a merger would only change the optics of our crime rates, without fixing the actual issue itself.
While there are several pros and cons to ending the "Great Divorce" between the city and county, nothing can be done without a plan, which the Board of Freeholders has yet to produce. Over the next year there will be new developments concerning the merger, but until a plan is presented to the people, it's just a waiting game.
About the Writer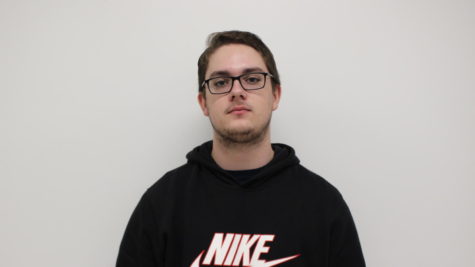 Joey Gagne, Sports Editor
Joey Gagne is a senior. This is his first year in Mehlville Media. He enjoys following football and basketball and playing video games. His favorite NFL...