Behind the Lens (Club Spotlight)
We always see the photos they take, but what really goes on behind the camera? On Sept. 21, 2019, the photo club set up stations in the Nottelmann Auditorium at Mehlville. Here, they experimented shooting pictures using light, bubbles, and reflections. All of the items they used were even from the dollar tree. 
Officer member, Amra Muzatovic, even showed me how to properly capture light in my photos. Turns out there's more than just turning on a camera. 
While I was with the photo club, I could tell that all these people were connected with the art of photography.
Every member was experimenting with something new. Member Isiah Sabourin was using toy animals and light sticks to create a still light photo. 
There are no strict rules on what camera a photographer uses when with the photo club. 
"The best camera is the one we have access to," said Jessica Riddle, photo club sponsor.
Photo club is a place for experimentation. Learning about the proper usage of any camera; from a big expensive one to the one on a phone, then using that to capture a vision in a single moment. 
Muzatovic goes on to tell me how the photo club's expeditions have allowed her to see the hidden beauty of St. Louis, giving her opportunities to look deeper into everyday places.  
There are no requirements for photo club, all you need is a desire to take photos. You do not have to be a professional to join. 
"We do a ton of photography lessons, it doesn't matter what camera it is. We'll definitely figure it out together," says member Ellen Tran.
So if you ever feel the need to pull out your inner artist and snap a photo, photo club is the place for you.
About the Contributor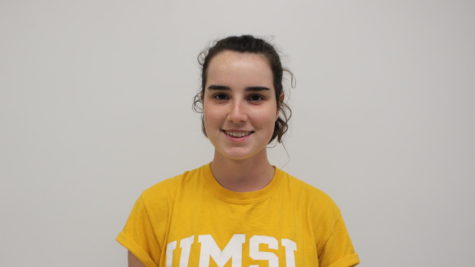 Veronica Mckelvie, reporter
Veronica McKelvie is a junior at Mehlville High School. She is involved in choir, orchestra, cross country, swim team, water polo and is a Drama Club President...