Battle of the Boyds
This upcoming month and a half will be very busy for the Sociology classes at Mehlville High School.
Since the beginning of September, the students of Joshua Boyd, the Sociology teacher, have been hard at work creating and preparing different fundraiser events. The students have had to organize separate times for each of the events, contact potential sponsors and create t-shirts for the students.
"I am very excited to see how excited most of my students are to be doing this and helping other people," explained Boyd.
Not only are the students trying to raise money for the teacher's charity of choice, but they'll be competing against Seckman High School's Contemporary Issues class.
"I wanted to get them involved in service learning and my wife's school wanted to do it, so I thought it would be a fun activity to do," said Boyd.
As for the money raised, all proceeds from each fundraiser event will go towards Missouri Patriot Paws, an organization dedicated to rescuing and training local dogs to be used as service dogs. These dogs will be assigned to veterans suffering from either Post-Traumatic Stress Disorder (PTSD) or Traumatic Brain Injury (TBI). For more information, visit Missouri Patriot Paws.
"I like animals and I like helping veterans, so I just thought it was a cool thing to put together," Boyd said.
The school that raises the most money will help decide the fate of either Mr. Boyd at Mehlville or his wife Mrs. Boyd, the assistant principal, at Seckman. But it's not just about winning the competition that's important to Boyd.
"The ultimate goal is twofold. The first goal is to get the students to see how culture and socialization is better when you're more positive and involved," Boyd explained. "The other goal is to raise money for Missouri Patriot Paws"
Until then, Boyd will be focused on helping each class prepare and finalize their fundraiser events to make them the best that they can be.
About the Contributor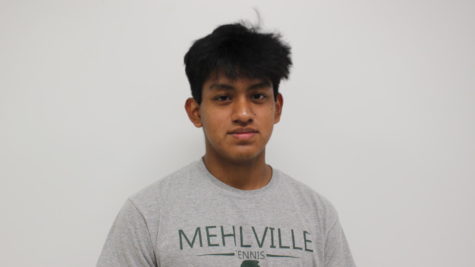 Kyle Becherer, News Editor
Kyle Becherer is a senior at Mehlville. This is his second year in Student Prints, and he likes to write features. In his free time, he plays soccer for...