How Lunch Overload Impacts Students
     For most students, the only real break that they get from school throughout the day is lunch. There are 4 lunches that students may get, all of which are 25 minutes long.
     That makes it somewhat upsetting, then, that different lunches have such large disparities in numbers of students. Some lunches are nearly empty, while others are far overcrowded.
     D lunch, the final lunch period, seems to be the worst, particularly on B days, with the number of students nearing the max limit of 500. In contrast, C lunch only has about 100-120 students.
     Why is this? One reason is that certain teachers can't let B and C lunch interrupt class. Art classes can't let paint and clay dry, science classes can't interrupt labs, and gym class results would be skewed if the students got a break.
     There are also less noble lines of reasoning: some teachers just don't want to have lunch early, or don't want it to break up class even when there is no physical reason to worry.
     Roy Clemens, lunchroom manager, understands where these teachers are coming from. "I taught for a long time. I wouldn't want to have that middle lunch either. It breaks up your teaching time; it's tough," he says.
     The problem lies in the fact that some lunches are just too overcrowded, and it's an issue for students who have to wait in line for 10 or more of their 25 minutes. Of students surveyed, 11.3% said that it takes this long to get through the line on B days.
     Assistant principal Andrew Ross confirmed these numbers, saying that the people at the back of the line get through it with about 12 to 14 minutes left to eat their food. However, he said that no students rush to finish eating their food and because of that he asked, "Does it really require a solution at this point?"
     An article by Maria Godoy and Allison Aubrey from NPR says that amount of time to eat does matter. They reported that students who have less time to eat throw away more food.
     In addition, one Mehlville student when surveyed said, "…many people do not eat lunch simply because of how long the lines can get." This is becoming an issue of student health.
     Besides, doesn't the mental wellbeing of students matter too? When more than half of their lunch is spent in the lunch line, they get less time to destress with friends, which for many students is a highlight of the day.
     Teachers often have personal microwaves and minifridges in their rooms, and even when they don't, most don't choose to use their time going through the cafeteria line, and they certainly don't worry about finding a seat in a crowded cafeteria. 
     The fact is that many teachers simply do not see the student perspective on why more people need to be in B and C lunch.
     So far, all that anyone has done to tackle the problem is ask for teacher volunteers to move to B and C lunch, but teacher resilience and ignorance toward this problem makes it impossible for that to be a sustainable solution.
     Many teachers say that they would move lunch for the good of the students, and that is what this situation calls for. Clemens agrees that students are the priority: "The biggest concern I have is the kids waiting in line for a long time – for too long."
About the Contributor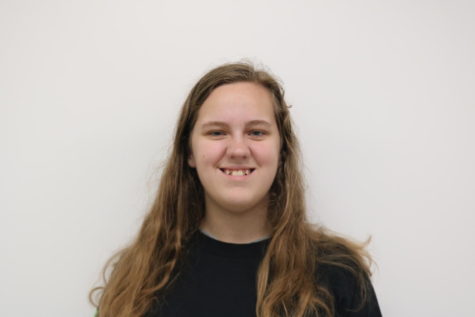 Raena Hunter Doty, Features Editor
Raena Hunter Doty is a sophomore working on Mehlville Media's journalism team. She writes creative fiction in her free time and hopes to expand her boundaries...