What Makes These Hall of Famers
The graduated stars of the Mehlville District come back to give us insight on their success. These men and women continued to make a substantial impact on our society, and it all started with getting their diploma at Mehlville and Oakville High.   
Oct. 25, 2019, was the first induction of Hall of Fame members. Thirteen graduates from both Mehlville and Oakville were inducted and then introduced at the football game that night. 
To kick off the ceremony they played a video of all the members, or family members of the deceased, giving words on their nomination. After each members' video was played, they were given a plaque to commemorate their induction.
Many of the inductees proclaimed that they were humbled by their induction. In their minds they are just living out their lives they way they want to live them. Unaware of the impact they have made.
Before the event started, I was able to conduct some interviews with several of the inductees: Keon Raymond, a retired linebacker from the Canadian Football League; Stephen O'Loughlin, president and chief operating officer operating officer of Lodging Hospitality Management; Lieutenant Colonel(LTCOL) Robyn Mestemacher, Commanding Officer, 4th Training Battalion, U.S. Marine Corps; Dr. Howard Fields III, Principal at Steger 6th Grade Center. 
Even among these select few, it is plain to see that their lines of work are drastically different. Even so, their similarities lie in the way they got to where they are today. With dedication and love for their craft. There it is, the hard part. Finding that drive. That motivation. Something that I struggle with myself. All these Hall of Famers were once in our shoes. Walking these very halls, wondering what lies beyond this sea of green lockers. 
Mehlville alumnus Keon Raymond transferred into Mehlville his sophomore year. While he didn't know anyone, he did know that he wanted to do what he loved: play football. Joining the team not only gave him a community but also helped him discover that this was his future, and he would stop at nothing to make that happen. Before he got a yes, Raymond also got a lot of no's. This didn't stop him.
"I would ask myself what I need to do to make that no a yes," Raymond said.
Finally, he did get a yes. Raymond played for the Calgary Stampeders in the Canadian Football League. 
Another Mehlville alumnus Stephen O'Loughlin owns hotels all over the St. Louis area with his father, but hotel management was not O'Loughlins' first choice. He started in the Mehlville journalism class, hoping that after graduation he would go on to be a reporter. That was the goal, until one summer he got a job as a maintenance worker at St. Louis Clarion Hotel. This job had struck a chord in fifteen-year-old O'Loughlin. This little side job led O'Loughlin to a career.
Oakville alumnus Robyn Mestemacher did not originally plan on joining the military. After high school, Mestemacher went to college for musical education. She was surrounded by happy co-workers and students, but something wasn't right. Mestemacher wasn't happy, so she decided she needed to make a change, so she quit her job and turned to the classified ad section in the newspaper. 
The Marine Corps was the first to call back. Mestemacher tells me that when she spoke to the recruiter, they had advised her to take a deeper look into the field before making any decisions. Upon Mestemachers' research, she discovered that this is what she wanted. The Marine Corps was the place for her. 
Mehlville alumnus Dr. Howard Fields III was a basketball player here at Mehlville. He had wanted to pursue a career on the court, but Fields came to realize that professional Basketball wasn't in his cards. He needed to make a change in his goals for the future. Thanks to Coach Guethle, Fields chose to go into physical education. From there he was chosen for a leadership team at the school where he taught. This was an eye-opener, and that team guided him to his principal position today.    
The stories of these graduates help remind us that we all have a chance at success, but success isn't the same for everyone. These Honored Alumni all have such different stories, but what makes them similar is that their success wasn't easy. What kept them going was their love for their work. Don't be afraid of what makes you passionate, no matter how big or small.
About the Writer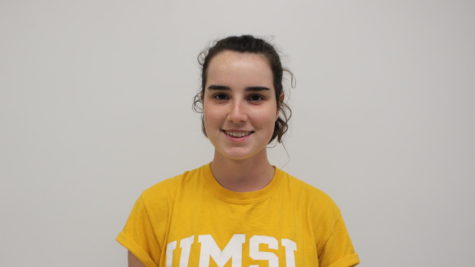 Veronica Mckelvie, reporter
Veronica McKelvie is a junior at Mehlville High School. She is involved in choir, orchestra, cross country, swim team, water polo and is a Drama Club President...