Valleroy on the Rise
Anna Valleroy is already making a name for herself on the wrestling mat this season.
The Mehlville High School freshman has remained unbeaten for most of the season, dominating at the 103 pound weight class with an impressive 18-0 record as of January 15.
"I wasn't planning on trying to go undefeated," explained Valleroy. "But now that I am I would like to keep it that way for the rest of the season if it's possible,"
Her recent success should come as no surprise, as she's been wrestling her whole life.
"It was kind of a more physical sport and I guess I saw it differently than other sports," Valleroy said.
Despite having success wrestling boys growing up, Valleroy realized the competition was starting to become unfair between her and the boys she was competing against.
"When I had to wrestle guys it was equal up to a point, but when they started maturing and growing more muscle that's when it started to become a little bit unfair and difficult,"
But starting last year, the Missouri State High School Activities Association (MSHSAA) voted to separate boys and girls wrestling, with that season and this season being transition periods for female wrestlers. For more information about the separation, visit Mehlville Media's website for the story.
With the change in competition, Valleroy was enthusiastic about wrestling girls on a more consistent basis.
"I didn't really know if it was going to be easier or not," Valleroy explained. "But I enjoyed it more than I thought I would,"
And while wrestling has brought her much success, the sport has also contributed to her life outside the wrestling mats.
Valleroy said wrestling has taught her determination, discipline and how to behave.
"It kind of shaped me into the person I am today, not only athletic-wise but the person I am overall," said Valleroy.
For the rest of this season and future seasons, Valleroy plans to carry on her hard work and not slack off in order to continue her success, both in wrestling and in life.
Leave a Comment
About the Contributor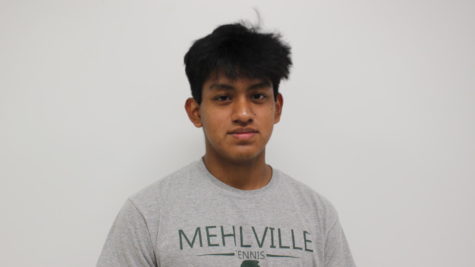 Kyle Becherer, News Editor
Kyle Becherer is a senior at Mehlville. This is his second year in Student Prints, and he likes to write features. In his free time, he plays soccer for...