Geek Out at Fantasy Shop
You walk near the door and see the multitude of stickers of popular superheroes plastered on the shop window. As soon as you enter the overwhelming amount of things takes you aback. The walls are laced with displaying the new comic books for the week and shelves in the shop have random items of memorabilia or books of some sort, the clerk most likely reading a comic book behind the counter welcomes you warmly. Tables are set up with cards for events to play games. 
The Fantasy Shop, up in South County up on Baptist Church Road is a small store for everything comic books and games. This includes anime, superheroes, indie comics, memorabilia and role-playing games such as "Dungeons and Dragons." 
The store boasts a wide selection of comic books and manga from popular series such as "Attack on Titan" and "Spider-man" to lesser-known comics such as "Blade Runner" and "BRZRKR." The staff is also very knowledgeable about the comic book industry and stories. Every time I go I can find a new and interesting comic book.
Fantasy Shop also holds many events and tournaments for games like "Dungeons and Dragons" and "Magic the Gathering" and each of these events are fun and enjoyed by the people who go. Not only do they hold these events but carry the supplies for it, with multiple kits of cards for "Magic the Gathering" as well as a lot of extensions to "DnD."
Nearly every week new comic books and memorabilia are added to the store giving a reason to go frequently.
Fantasy shop has been around for more than 40 years. There are now a few locations: Maplewood, St. Charles, South County and Creve Coeur. Fantasy Shop is open Monday through Saturday from 11 a.m. – 7 p.m. and Sundays from 11 a.m – 5 p.m.
Leave a Comment
About the Contributor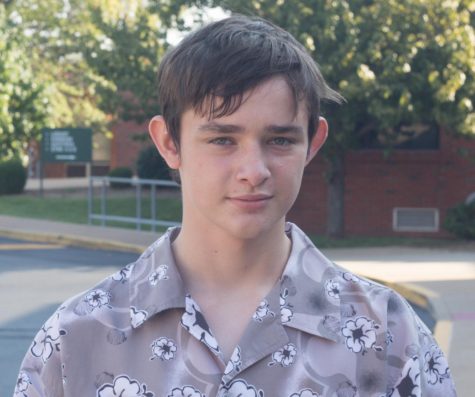 Zachary Persons, Reporter
Zachary Persons, a sophomore, joined Mehlville Media because he thought it could be fun to talk to people. He likes creating and writing stories and listening...