What Really Happens at a Local News Station
How KMOV Delivers News to People All Across the Metro Area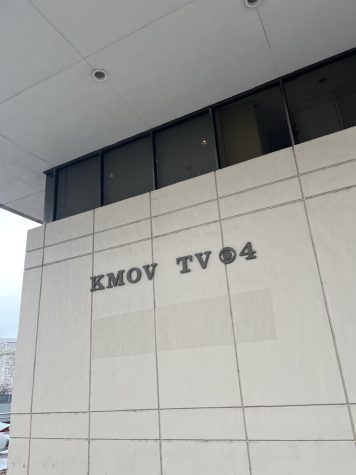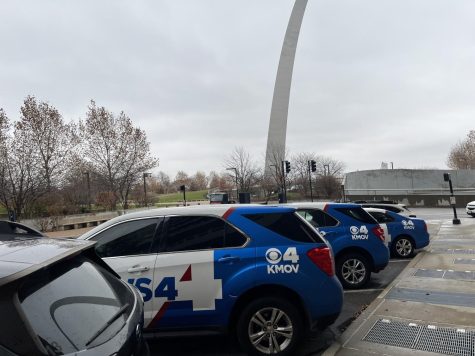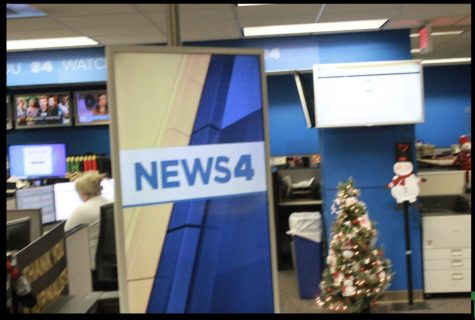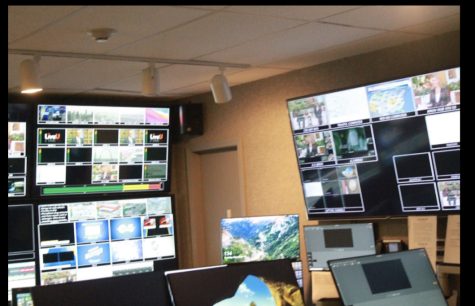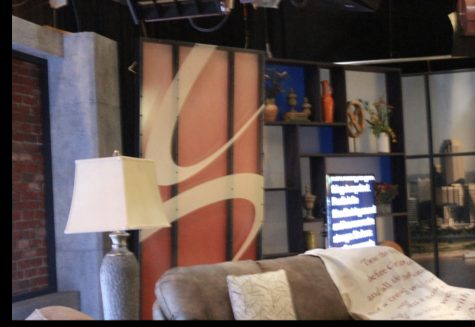 Many viewers throughout Saint Louis tune in each day to KMOV Channel 4 and one of their various newscasts throughout the day, but not many know how it is done or what happens behind the scenes.
KMOV was founded in April of 1954, and aired its first programing on July 8, 1954. Nowadays the channel broadcasts 41 hours of local news programming each week. They air a morning newscast every weekday running from 4 am to 7 am and a homey style broadcast a 9 called "Great Day St. Louis" and four afternoon broadcasts at 4, 5, 6, and 10 p.m. respectively.
Being a news reporter can  be a stressful job, with weird hours, and awkward assignments. There is a lot more to a news broadcast than what the audience sees displayed on the TV. Current News 4 reporter and St. Louis native Alexis Zotos who is most seen reporting on 10 p.m. news chose to speak to me about what she does, and how reporting at a news station operates. 
I took a trip to the station's studios downtown to get an interview with Zotos and get a behind the scenes tour of the studio. The studio is located at One Memorial Drive in downtown Saint Louis right across the street from the Gateway Arch.
Zotos gave me insight on how a typical day of her work at the stations happens.
"I come in at 2 p.m. with some story ideas, for 2:30 when we have a meeting to discuss and give story ideas with my co-workers and producers for the day. Ultimately our stories are approved by the producer , and I begin to coordinate interviews and go out in the field to shoot interviews and video. I work on the story at the station, and by 10 p.m. it's aired on the news," said Zotos. 
Every story done by a reporter on the local news, happens in one day, leading to a stressful and ultimately rewarding work environment.
Since Zotos is a reporter she has different assignments and jobs compared to anchors who you see on site at the studios being the "face" of the news.
"Our anchors work on writing stories on the station, reading through scripts, writing scripts and ultimately end up on set reading the news. As a reporter we're out in the community interviewing people, shooting video, then sending it back to be in the show," Zotos said, describing the difference between an anchor and a reporter.
No matter whether a journalist is a reporter or an anchor, the two groups work together to ensure that the news station in this case, KMOV Channel 4 informs the public of news in the best way possible.
Within the KMOV studios which began being used in 1976, there are many different rooms. Rooms include, the office, where reporters and anchors write their stories/scripts, the production room which produces the show, the editing room where all the editing takes place, and the two studios. The first of which is used and is set up in a way to make it feel like home, with a living room and kitchen area, in order to produce the station's Great Day Saint Louis show.
The main studio though is where the real magic happens. The desk where the anchors Claire Kellett, and Maurice Drummond, anchor in the am broadcasts while Cory Stark, and Samantha Jones anchor the pm broadcast. They read the teleprompter to anchor the news. 
Behind them is a green screen which KMOV chief meteorologist Steve Templeton and the other meteorologists deliver the weather everyday or when the case is the weather is severe, nonstop. 
Since KMOV has been in the same building since 1967 plans have been made for a new headquarters in West St. This would leave only one of the city's three main news stations Channels 2, 4, and 5 with headquarters downtown.
Being a journalist especially in someone's hometown, like Zotos provides a lot of fun, memorable experiences.
Zotos , when asked about her experiences and whether or not students should consider a career in journalism, said "I love reporting  in my hometown, where I grew up meeting people. Ultimately I want to see the city succeed. Journalism is vital, so people are constantly needed. It is also constantly changing , people are required now to do more than just writing. Although you usually start off in small markets with little pay, journalism is a part of democracy and because of that it is vital,  so I definitely recommend high school students to take journalism and yearbook classes if they are interested and go from there."
Overall I had a very positive experience touring and exploring the KMOV studios. The people I met Paige Hulsey, Templeton and of course Zotos were the nicest they could've been. It was fun and cool to see how the local news makes it happen every night. If you have more questions or want to get in touch with Zotos herself you can email her [email protected].
Leave a Comment
About the Contributor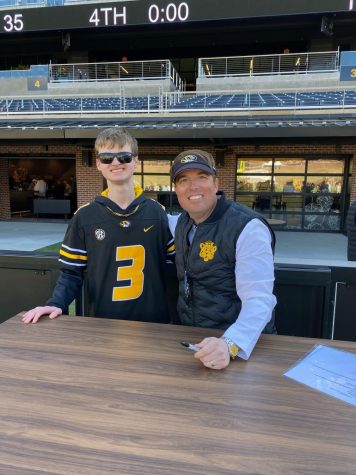 William Parish, reporter
William Parish is a junior at Mehlville. He is a part of the band, and NHS. He enjoys sports. He is excited to write and report during his first year being...