Staff Expectations for the 2017 Homecoming Game
Friday nights. For many, this is what they practice for day in and day out. Many students revolve the majority of their lives around our football games, the most important being the homecoming game. But what does the staff think about the Homecoming Game?
The week leading up to the Homecoming Game is one of the largest events of the entire school year, and expectations were high for the Homecoming Game this time around. Head Football Coach Kent Heinemann and Assistant Principal Andrew Ross were both looking forward to the game, and they both genuinely love the sport.
Heinemann foreshadowed the outcome of the game, saying "I think we have a winnable game." He also fondly recalled memories of winning games in previous years, which set the stage for an even more gratifying Homecoming win.
Ross also looked forward to the game, but for different reasons: "Sometimes you learn more about students, you know them as a kid or student in the classroom, but you don't know them as a running backer or defensive end." He also mentioned being excited about meeting students who've graduated at the Homecoming Game.
Overall, the anticipation for the game was high, and it paid off well with a victory. Many students and faculty will look forward to Homecoming games in the years to come as an integral part of the high school experience.
Leave a Comment
About the Contributor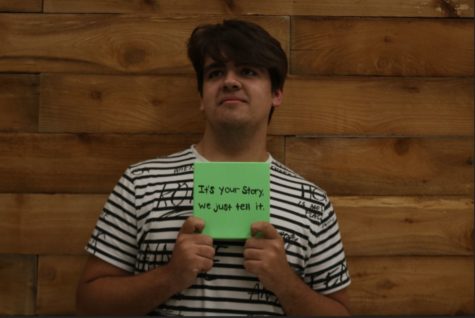 Samir Knox, Editor-in-Chief
Samir Knox is a senior at MHS. He is in Journalism II and is the current editor-in-chief. Samir likes to write about opinion pieces about entertainment...