2019 Homecoming Pep Rally Recap
Another Homecoming came and went at Mehlville this fall and with the game and dance close behind, the students had a great start to the Homecoming weekend. 
Leadership and Green Pit started the pep rally off with a cheer. The crowd was energetic and showed their spirit. The cheerleaders followed after with a few cheers to show off what they've been working on since the season started. 
A pep rally tradition, the sound level meter was lead by Green Pit to determine who out of the four grades was the loudest. The seniors, not surprisingly, won the contest. 
The Pantherettes hyped up the crowd like they do every year. The mix of synchronization, upbeat music and smiling faces made this performance a blast for the crowd to watch. 
The Homecoming court was one of the most anticipated parts of the rally. 
Jackson Maloney, Kennedy Torrence, Dylan Branson, Coryne Johnson, Chris Hopwood, Kara Marino, Eric Cule, Missy Hanak, Colton Torrence and Jayna Wallinger were on this year's court. Chris Hopwood and Dylan Branson tied for king and Coryne Johnson ended up winning Homecoming Queen. 
After spotlighting some of our seniors, it was time for the principals to interact with the students. Each principal partnered up with their grade level and had a contest to see who could finish the lyric. Mr. Ross and the seniors won singing "Take Me Home, Country Roads." 
The Majorettes team opened up with the newest addition to their team. Miles King, freshman, is the first male on the team. It was exciting to see how the team incorporated him and it was obvious to see he felt at home with the group. 
The senior boys showed off their dancing skills with the Mantherettes. Although at times they seemed uncoordinated and confused, the crowd enjoyed every last second of the performance. 
To finish off the 2019 pep rally, Mr. Landherr and Mr. Ross competed in a blindfolded taste test, trying things like Oreos and a spoonful of mayonnaise. Mr. Landherr won by a landslide, correctly guessing every food given to him. 
About the Writer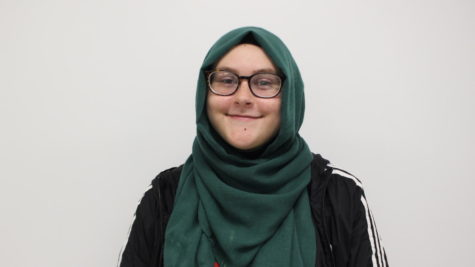 Samra Selimovic, Opinion Editor
Samra Selimovic is starting her second year as a junior in journalism. She is interested in reporting her opinions on current events and writing features...