A Senior Homecoming Reflection
Glitter, black suits, clicking heels against the tile floor, parades, Friday night lights. These are all things that are characteristic of any high school homecoming. The excitement, frustration, and stress behind homecoming is true for many people. These many emotions may seem like problems that only teenagers could understand, however these feelings are not far behind in the memories of adults. One teacher, Bill Maxfield, English teacher, recalls his senior homecoming experience.
"I made reservations for a party of 10 at Lemp Mansion for dinner before the dance. We had all heard the ghost stories of the Lemp family but none of us had ever eaten there before. Mostly feelings of excitement, rather than fear or anxiety.
We arrived and were seated, got our round of sodas, ordered our meals, and generally acted like teenagers eating at a fancy restaurant. We hoped for ghosts but weren't really disappointed when they didn't appear.
Disappointment came 45 minutes later with the salads.  That's a long time to wait for some wilted, soggy greens. Worse though was the fact that my date, Nicole, and I were on a time crunch. She was on homecoming court and we needed to be at the dance early for pictures or instructions and whatnot.
We finished our salads and waited again for our entrees. Fifteen, thirty, forty-five minutes. Now there was some anxiety. How long did it take to cook a chicken breast or a medium steak? Apparently longer for ten people.  We decided we couldn't wait any more, so I left some money with my friends and Nicole and I left for the dance.
Of course we got there a few minutes late and it didn't really matter. We still had a great time. Our friends brought us take-out boxes and Nicole and I ended up microwaving our food in the darkened cafeteria as the dance went on down the hall. The food wasn't any better than the wilted salad, but that really didn't matter either."
About the Writer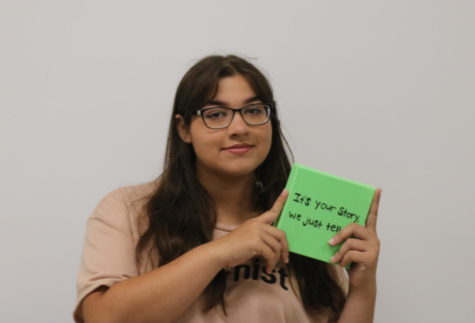 Priyanka Chaudhary, Editor-in-Chief
Priyanka Chaudhary is the senior editor-in-chief of Mehlville Media Student Prints. She is excited to work with her Journalism 2 staff and create amazing...