FAFSA Deadline Approaches for Students
 Deadlines and openings in the college search are coming up, seniors. FAFSA is opening on October 1st of this year, and the form is needed for college applications and for financial aid in college. So, tell your peers and make a date to fill the FAFSA out! 
 Free Application for Federal Student Aid( FAFSA ) is needed to get financial aid from the government, colleges, and nonprofit organizations. The earlier you apply, the more likely you'll get maximum support that can be provided to you. The form does have a deadline, and that is February 1st, 2022 for the next school year. 
          Here are some things you might need to know for your FAFSA application: 
Basic information (address, zip code, name, email, etc.) 

Social Security Number (SSN)

Tax information (guardians and students) 

Know where your guardians work and their income 

FSA ID (username and password for your FAFSA account)
If your guardians can't be present, then make sure to have a line of communication with them, like texts or calls for tax information. The FAFSA gets filled out yearly, so it's better to understand what the questions are asking from you for future applications.
Beth Neighbors is helping students with the struggles of the FAFSA. Neighbors is the College and Career Counselor for Mehlville High School, and she is a great source for students asking about federal aid. 
On October 18th, there will be a Financial Aid Night where they will talk about FAFSA in the Mehlville High School library, and an FAFSA workshop afterwards, where students can get help with filling out the application. What you'll need is your Chromebook, your SSN, and tax information for 2020 taxes. Neighbors stated in an interview that there will be a TAP period in early October, where seniors have a chance to fill out the application and make a FSA ID. 
She also has some wonderful tips for students.
"The main thing is just not procrastinating and making sure you take the time to fill it out. It only takes about an half an hour to an hour if you have all of your stuff," Neighbors said. 
Another one of her tips is that students should take ownership of their application, because they are the ones who are really filling it out for themselves, not their parents. 
For more information on the FAFSA, you can visit Mehlville High School website Counseling Center's Scholarships and Financial Aid, or click this link to get the FAFSA Lesson from 2020. 
Leave a Comment
About the Contributor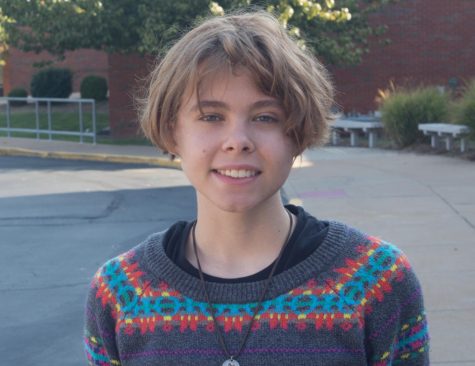 Mya Williams, News Editor
Mya Williams is a senior at MHS, and is one of the reporters for Mehlville Media. Her hobbies are reading and hiking and being a part of theater productions....