Certified Lover Boy: An Experimental Album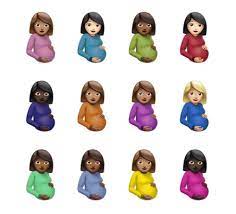 TikTok dances, new hairstyles and broken records – all results of Drake's Certified Lover Boy. The album was one of the most highly-anticipated of the year. Whether this is because of its rescheduled release date (it was supposed to drop in 2020, then got pushed back to January 2021) or the pure loyalty of Drake's fans is unknown.
Still, the album that dropped on Sept. 3, 2021, has become Apple Music's most-streamed of the year, and will probably remain at No. 1 spot for a while. 
As an artist with over 68 million monthly listeners on Spotify, Drake doesn't seem to be phased by much of anything, and he's grown so much that he's not really expected to be. He's at a point where he can experiment with his music.
An example of this is the album cover for CLB (12 pregnant woman emojis), which most people thought was a joke until the actual songs on the album were released. The artist is known for making questionable choices, but it's still hard for some to believe that the publicity stunt will be the permanent album cover.
While Drake doesn't appear to care about the little things anymore, the same can't always be said about his fans. Some thought that the whole album was careless, that it didn't sound like him anymore. Many thought that it lacked substance. It's easy to see how some could feel this way, especially when Certified Lover Boy is compared to Drake's past projects.
Tracks like "You Only Live Twice" and "Pipe Down" seemed to lack depth when set side by side with songs from Take Care and Nothing Was the Same. And while the album's done great on its own, it's hard to not be a little nostalgic.
Still, CLB is experimental in its own way, and I'm sure many fans agree with me when I say I'm excited to see what's next on Drake's agenda.
Leave a Comment