Do Sports Movies Still Hit Home Runs or Not?
Underdogs are always some of the most classic tropes in movies and literature. They're people who succeed and fail, which we all do at times. Sports underdogs may be the most iconic characters of all time, from "Rudy" to the Titans from "Remember the Titans." But, can any of us list a new iconic sports character from a newer movie? 
If we look back, the '90s and early 2000s were huge for sports movies. "Space Jam" just came out and we were cheering on Michael Jordan and the Tunes. "Hardball" was in production and "Rudy" was still in the memories of many. So, what happened? Why in recent years has there been a lower turnout of star sports movies? 
If you compare the ratings of "Space Jam" and its sequel, "Space Jam: A New Legacy", you'll see a gap in box office numbers. "Space Jam" had a box office of around $ 250.2 million while  "Space Jam: A New Legacy" only had a box office of around $162.8 million. This could also factor in that the movie was streaming on HBO Max, but it's ratings were still quite low compared to "Space Jam". Where "Space Jam" had about 44% on the Tomatometer on Rotten Tomatoes, "Space Jam: A New Legacy" had about  25% on the Tomatometer. But here's the surprising thing about these ratings. If you look at the audience scores, you'd notice that "Space Jam: A New Legacy" had a Audience Score of 80%, while "Space Jam" had a Audience Score of only 63%. 
So it's not like the demand for sports movies isn't out there, but there just isn't enough good sports movies to really choose from. If one were to look at the percentage of kids sport movies ,usually the PG rated movies such as "Mighty Ducks," not many have come out. Considering that the golden age for kids sports movies was the 1990s, what's changed? 
Well Hollywood has changed. American Hollywood always has had a target, an audience with cash. With the high action packed, CGI filled popular movies today, baseball doesn't seem like it's cut to be a huge international Hollywood movie. In research done by Stephen Follows Film Data and Education, that in production numbers, Sports movies are one of the least produced movies in the big markets.
But, if you really want to see a sports movie, check out streaming services.  A story is still a story, and a great story can make the finals if it tries hard enough. "Safety", a PG sports Disney + movie, is about a college freshman football player who is also raising his younger brother on campus because of an unsteady home environment. The movie itself did incredibly well, having an 80% on the Tomatometer on Rotten Tomatoes. 
Another example could be the new movie "The Way Back," which aired on Hulu last year. To give a quick rundown, it's about Jack Cunningham going back into basketball as a coach, to find redemption in his life. The movie got an 84% on the Tomatometer, and the audience score was the same. 
In the long run, it's complicated to say if sports movies are dying or not. In Hollywood movies, yes they are dying off. You probably won't see a touchdown in the theaters anymore, but in places like Netflix, Apple TV +, HBO Max, and Disney+? You might be seeing touchdowns left and right. 
Leave a Comment
About the Contributor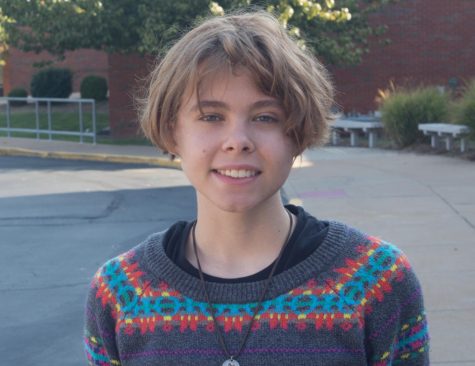 Mya Williams, News Editor
Mya Williams is a senior at MHS, and is one of the reporters for Mehlville Media. Her hobbies are reading and hiking and being a part of theater productions....