Student Stories from the Woods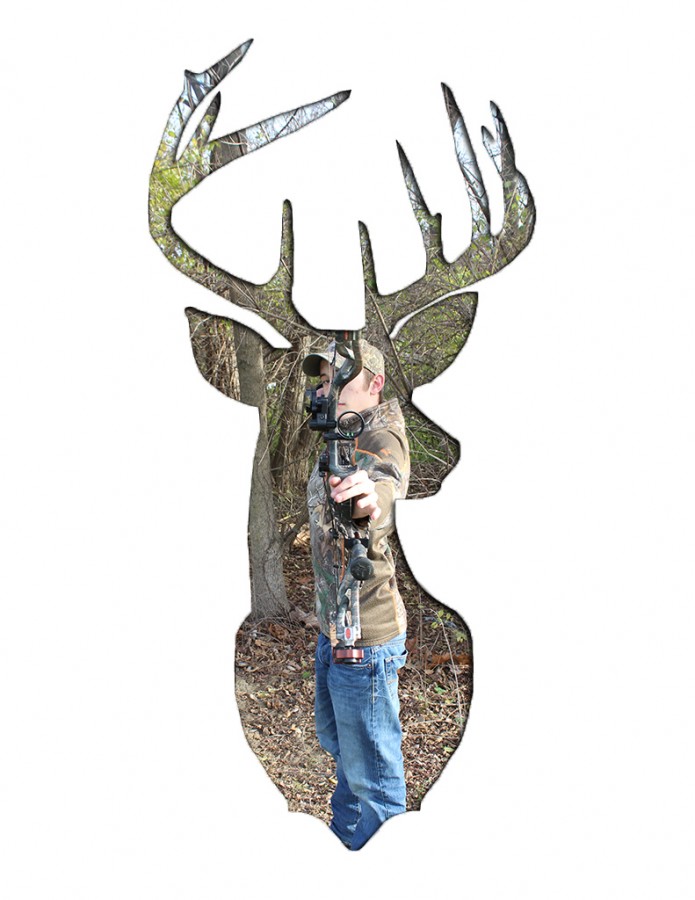 John Erik Hoglund and Mikayla Kuhlmann
January 5, 2016
In many parts across the nation and the world, people from all ages, with a legal license enjoy the feeling of thrill through the sport of hunting.
    Hunting, the activity of stalking wild animals or game, especially for food or sport, is not only a mental test, but a physical body test as well.
     Many students spent some November weekends in a deer stand waiting for the adrenaline rush of striking a deer.
     Senior, Austin Anderson spent most of his fall weekends bowhunting on a family friend's property in Phelps County. Although he was unable to get a high percentage shot off this season, he still enjoys the relaxation that comes with bowhunting.
"I love bow hunting because the season is longer and it's more of a challenge,"said Anderson.
    Aside from Anderson's love of bowhunting is the rifle hunting experiences many other students have experienced this season.
    Junior, Ray Cordes spent his successful deer season in Monroe County with a 30/30 Marlin rifle in hand. Cordes was able to land a shot on a massive 13-point buck.
     "My deer call was rattling on top of my phone and the buck stopped dead in his tracks. As he started to move again, I fired my rifle and he drops right where he was standing," said Cordes. "Once my dad and I saw the buck I knew it was the biggest deer I will probably ever shoot and could not contain how excited I was."
      Senior, Katy Moore has a hunting story of her own.
      Moore waited for about three hours before quietly falling asleep in her deer stand. Shortly after dozing off, her uncle woke her to notice a doe about 60 yards away in an open field.
     "After the shot I was very excited because it was my first deer but was also nervous because I was hoping we were able to find the deer because after I shot it, it ran," said Moore.
    Another senior, Nick Wagganer, was able to get a shot from his 30/06 American Ruger on a doe after passing on a buck that was out of range.
    "I sat until 9:30 and I saw a doe. I shot it right in the shoulder blade," said Wagganer.
    After struggling forward for about 25 yards, the doe dropped.  
     "I had to stay calm because i have to remember where i shot the doe at so i can pick up a blood trail and which direction it runs," said Wagganer. "I was excited and nervous and the same time because it was the only deer this season that I've been able to shoot at and it was my last chance because it was the last day to hunt."
      Many student hunters struggle to donate their precious time to the hobby, but the satisfaction of bringing home meat and the relaxation of spending a day in nature is enough to keep those hunters returning year after year.
*The article above was published in the third issue of the Student Prints newspaper (12/15/15)*