Shelton Signs to Ellsworth
Hang on for a minute...we're trying to find some more stories you might like.
     Seven seniors on the football team have signed to continue their football careers in college. One of these seniors, standout running back Jabari Shelton, will be attending Ellsworth Community College in Iowa Falls, Iowa. Shelton selected Ellsworth because he felt it best fit his needs.
    "I felt like it was the best fit for me because of the situation that I'm going through," said Shelton.
    Ellsworth Community College competes in the Iowa Community College Athletic Conference at the division one and two level. They are a member of the National Junior College Athletic Association (NJCAA), and as a school are ranked as the 17th best community college in the nation. They finished last season with a record of 6-6 and captured their third straight bowl game title to end the year.
    During his senior season, Shelton ranked at the top of several offensive categories for his team. He finished the year with 895 rushing yards (lead the team), 119 receiving yards (3rd on team), 1014 total yards (lead the team), and 9 touchdowns (lead the team). These numbers represent the large impact that Shelton had whenever he stepped on the field.
    Moving ahead towards college, Shelton feels he is ready for it.
    "I am looking forward to the competition in college," said Shelton. "I will miss high school football though because there is nothing else like it."
    Shelton will be leaving sometime this summer to report for training camp at his new school. Although his plan for now is to attend Ellsworth, he has other plans when it comes to his future.
    "After a year or two at Ellsworth I plan on transferring to a bigger university and playing ball there," said Shelton.
    This is not uncommon, and many follow the same path that Shelton is set to be on. Shelton also plans on furthering his education by majoring in physical therapy.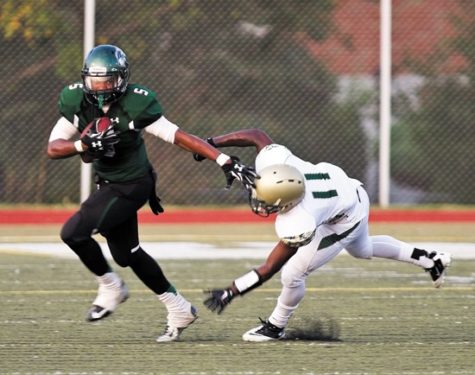 Photo Courtesy Of: Call Newspaper