Managers Take The Spotlight
For generations, sports have played a vital role in an all-American high school experience. The Friday night lights create lifelong high school memories, whether you're in the stands or scoring the points. Playing a sport brings plentiful opportunities for an athlete, such as college scholarships, notoriety within the school, and maybe even an opportunity for a well-paying career. But what about the students who don't want to play the sport but still want to get involved within the program? Managing may be the solution for these students.
Most sports at Mehlville have managers. Many programs like the volleyball and football programs have multiple. Managers might not get the spotlight when it comes to game time, but they fulfill a vital role in a team's success.
Some of a manager's jobs include preparing the court or field for game time, providing athletes with things they may need such as water or athletic tape in the middle of a game, and taking statistics (or stats) for every athlete. College recruiters take note of an athlete's stats when considering them for scholarships, so having a manager to take note of every move and recording them within a game is important.
"I shag balls, I keep score, I do stats during games, and I just kind of help out all around," explained Amanda Barry, senior, varsity girls volleyball manager.
This is Barry's first year managing, but she has previously played for the girl's volleyball program through her freshman to junior year.
"It's a lot of fun, and it's pretty easy," said Barry.
Although managing may not be ideal for everybody, some people are perfect for the role. Math skills and organization skills are recommended to be a successful manager. It's also a good idea to have a pretty good understanding of the sport so that you are able to keep track of things correctly.
If you are interested in taking up a managing position on a sports program at Mehlville, contacting the varsity coach of the program is your first step in joining.
About the Writer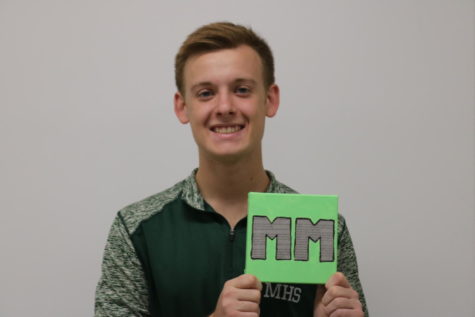 Chris Siebum, Reporter
Chris Siebum is a senior on the Journalism 2 and Broadcast staff. He enjoys news writing and covering stories about people. Chris plays volleyball, and...