From HOMELESSNESS to GREATNESS
The Francis Ngannou Story
Standing at 6'4, 259 pounds, with a 83' reach, Francis Ngannou is a mountain of a man. In the eyes of many, he is the scariest man in the UFC.
Francis "The Predator" Ngannou is an absolute titan in the cage. As soon as he sees an ounce of weakness, he goes in for the kill, earning him his nickname. Since joining the UFC, Ngannou has had three first round knockouts in explosive fashion, one second round knockout, a first round submission, and a second round doctor's stoppage. Sporting an overall record of 11-2, both of his losses dragged on for the entirety of the match, and came down to decision. Not a single one of his wins have been from decision, all ending in knockout, technical knockout, or submission. His record was 6-0 in the UFC before his unsuccessful attempt for the heavyweight title against the reigning champion Stipe Miocic. Ngannou's dominating performances even had his betting odds at -175, meaning he was the favorite against the seasoned fighter and champion Miocic, even though he had only six total fights in the UFC.
Ngannou wakes up everyday to a beautiful view from his third floor balcony in his Las Vegas apartment. Though he is enjoying the limelight, life has not always been so kind for the 31 year old Cameroonian. He was born in Batié, Cameroon, a small town known as "The Sand Village" for its primary export. When asked to describe his childhood and adolescence, in an interview with BleacherReport, Ngannou conveys his past in five words "It's just survival. Just survival."
Without access to free education, and enduring extreme poverty, the situation was suffocating. To be able to afford education, Ngannou had to begin working in the sand mines as early as age 12. Further exacerbating his struggles, at age six Ngannou's parents had divorced.
His father was a streetfighter and deserted them after the divorce. Kids would tease Ngannou, seeing that he was a powerful, big kid and said that he would end up just like his father. This hurt him and he hated it, he vowed to never be like his father. The divorce left Ngannou and his siblings shuffling between homes as his mother tried her best to support them.
The Predator's fighting career began after he moved to France to better his life. His goal was to move from Cameroon to France because he saw it as an opportunity to better his life. After moving to France, Ngannou spent his days on the streets of Paris. Homeless, he would set a goal everyday to find food, find a place to sleep, and find a boxing gym that would allow him to train.
He had no intention to enter MMA, in fact, Ngannou refused to do anything except box. It got to a point though, where he had no choice other than to join the flourishing sport of mixed martial arts. After being told by many people to do MMA, he finally agreed and this is what led him to Fernand Lopez. Lopez is also a native Cameroonian, and after hearing Ngannou's story, Lopez supplied Ngannou with equipment and became his mentor, trainer, and friend.
He has reached success beyond what he ever could have dreamed of as a child. To this day, his motivation for fighting, and to keep striving for success is his mother and his family in Cameroon. Francis Ngannou will never become his father. He will never leave his family behind. He will never settle. Ngannou will be the UFC Heavyweight Champion.
"
"Francis is a guy that has the world record for the most powerful punch. His punch is the equivalent of 96 horsepower, which is equal to getting hit by a Ford Escort as fast as it can (go), and it's more powerful than a 12-pound sledgehammer being swung from overhead.""
— Dana White, UFC President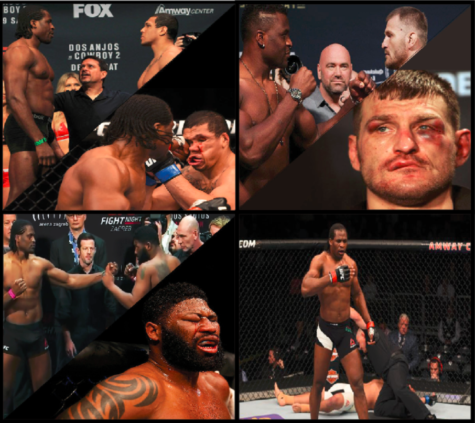 About the Writer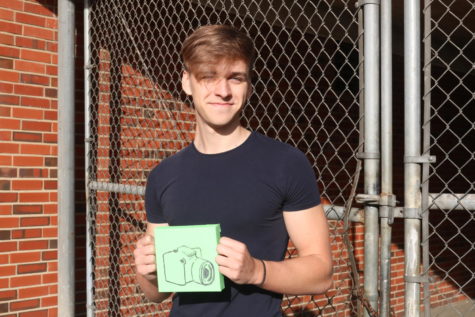 Mirzad Kablic, Reporter
Mirzad Kablic is a senior writer and columnist for Mehlville Media in Journalism 2. He is the writer behind The Long and Short of Fit, a fitness and fighting...