What to Watch Guide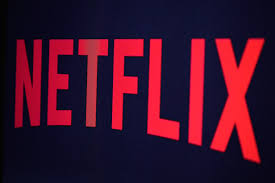 Tis the season to be lazy. The holidays have officially arrived and are in full affect. During the holidays, most people spend their time with family but others like to binge-watch movies and tv shows. Nowadays, we have so many options for streaming movies including Netflix, Amazon Prime Video, Hulu, and just plain old cable, but people still don't know what they want to watch.This What to Watch guide can help with that. No matter what kind of movies and TV shows you watch, ranging from horror to romance, I will give you some guidance to help you during the holiday season.
Movies
Comedy– "Happy Gilmore" has to be the funniest sports movie I've seen in my life. It finally has made its way onto Netflix and has been a fan favorite. If you haven't seen it, you should. The basic run down is when Happy (Adam Sandler), a hockey player, turns to golf in order to save his grandma's house.He must learn some new skills and incorporate some old skills too. Along the way he fights Bob Barker, wrestles an alligator, and constantly tackles spectators. So if you love dry- mostly crude but funny- humor, then Happy Gilmore is for you.
Horror– "The Shining", one of many Stephen King books turned into a movie, is a creepy yet ambiguous horror film. It follows a alcoholic writer (Jack Nicholson), who is hired as a part-time caretaker of a resort. He brings his family along with him, hoping to spend some quality with his wife and kid but turns into long winter with haunting twist and turns. Some who may have seen it say the family is trapped in the large hotel with supernatural powers. Others think the husband is insane. Whichever way you look at it, "The Shining" still remains a classic horror movie that will make you jump out of your seat.
Action/ Adventure– "Black Panther" is one of the latest Marvel spin-offs and definitely lived up to the hype. If you haven't seen "Captain America: Civil War", you should in order to know the story plot for Black Panther. Following the death of his father, T'Challa (Chadwick Boseman) earned his place as the ruler of Wakanda, a third world country. Wakanda possesses the world's only stockpile of vibranium, a precious earth metal. T'Challa, now a political leader, sets his eye on capturing a notorious arms dealer (Andy Serkis) who stole some vibranium when his father was in power. This leads to a discovery that makes some of Wakanda's allies very uneasy. Black Panther is an amazing movie with a talented cast that includes Chadwick Boseman, Michael B. Jordan and Lupita Nyong'o.
Romance- "To All the Boys I Loved Before" is the best Netflix Original and romance movie in my mind. I say this because it is relatable to all audiences, but mostly teenagers. I'm normally not a big fan of romance movies or "chick flicks," but this one is different. Lara Jean Covey,high school junior, writes letters to all of her past loves, but  the letters that were meant for her eyes only. One day when all the loves letters get sent out to her previous loves, her life turns chaotic when one of her loves confronts her one by one. A must-see Netflix Original, it will undoubtedly make you cry and happy all at once.
Drama- The drama to watch is "42: The True Story of an American Legend" comes to mind. "42" is the true story about Jackie Robinson and his journey to becoming the first African American to play Major League Baseball. The movie takes place in the late 1940s during the Civil Rights Movement. This film features a remarkable display of emotion and American history in it. If you have never had the privilege of knowing the journey of Jackie Robinson and what effect on he had on the game of baseball, then this movie should definitely be on your watch list.
TV Shows:
Drama: "13 Reasons Why" is a fictional series that tackles tough, real-world issues, taking a look at sexual assault, substance abuse, suicide and more. By shedding a light on these difficult topics, we hope our show can helps viewers start a conversation. But if you are struggling with these issues yourself, this series may not be right for you or you may want to watch it with a trusted adult. The undoubtedly, most popular show amongst teens on Netflix, is filled with twist and turns while pulling at your heart strings. The show became famous in 2017 when it premiered. Season One follows the life of Clay Jensen (Dylan Minnette) and his quest to uncover the story of Hannah Baker (Katherine Langford), a classmate and his crush, who made the decision to take her own life. The story does not end there. Season 2 mainly focuses on a lawsuit filed by the parents of Hannah Baker against the school district for neglecting the bullying that led to their daughter's suicide. The Netflix series has been renewed for a third season which is expected to return some point in 2019. That gives you plenty of time to catch up on the previous two seasons.
Romantic: "Hart of Dixie". A new doctor named Zoe Hart (Rachel Bilson) from New York accepts an offer from a complete stranger, to work at his medical practice in a small town named Bluebell, Alabama. She arrives to find out that he has died and left half of the practice to her. The show is about Zoe transforming from a big city life to living in a tight knit community. "Hart of Dixie" has been completed, but all of the four seasons are available on Netflix and are ready to be binge-watched.
Action and Adventure: "The Walking Dead". Sheriff Rick Grimes (Andrew Lincoln)  wakes up from a month long coma to find the world has been ravaged by the undead and his family is nowhere to be found. Rick goes on a journey to find his family and must lead a group of survivors to stay alive. Throughout the nine seasons so far, Rick and his group of survivors have built unbreakable bonds with people they have encountered along their way, formed communities, and realized that the undead are not  the only problem in the world. The action-filled series comes with a lot of suspense and unexpected events that will take your breath away.
Sci Fi-Horror: "Stranger Things" may be one of the most unusual TV shows on Netflix. The shows is set during the 1980s in a small fictional town of Hawkins, Indiana. Season one deals with the disappearance of young Will Byers (Noah Schnapp). His mother, a police chief and his friends go on a desperate search for him and must confront some terrifying, supernatural forces in order to get their friend back. Season two takes place in the fall of 1984, a year after Will Byers was found and has been plagued by seeing these visions of another, more dangerous monster. Concerned about Will, the group meets a new doctor that reveals the possibility for Will's visions may be from PTSD. While everyone in the group is still trying to regroup themselves from the events that occurred from the year prior, the new monster haunting Will's visions, attacks the town and wrecks even more havoc. With the first two seasons on Netflix, "Stranger Things" has been renewed for a third season which will debut in 2019.
About the Writer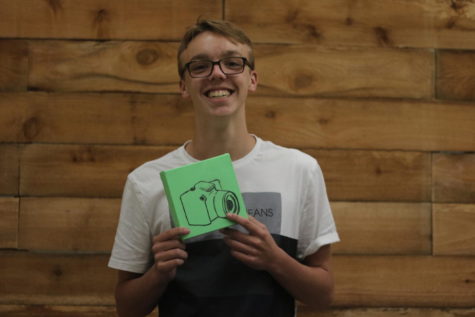 Jacob Grant, reporter
Jacob Grant is a senior in his second year of MM. Jacob is an active Cardinals fan for 17 years and enjoy sports, biking, and country music. He hope to...