The Legacy of the UFC
UFC- Ultimate Fighting Championship is where MMA fighters all across the world compete for a title in their weight class. MMA is a full-contact combat sport that allows striking and grappling, both standing and on the ground, using techniques from various combat sports and martial arts.
UFC is a sport that involves skill and determination. It also is a competition of who has the most will power. Each fighter works towards reaching the top of their weight class by fighting, winning, and climbing their rankings. UFC will take the money fight and not worry about the rankings if the fight will bring in good revenue.
Dana White is the president of the UFC and makes most of the fights for pay per-views. White helps put together the rankings for fighters and he is the person who enforces rulings. He also wraps the belt around the new or reigning champions. People don't really understand who the best fighters are, so I will give you a look at the top 5 UFC fighters.
Top 5 UFC Fighters
1. Tyron Woodley 19-3-1
Woodley has defended his title three times since becoming champ in 2016 after he beat Robbie Lawler to become the welterweight champion. Woodley is known for his quick speed and his wrestling background. Woodley has everything a fighter needs, ground game, power, speed and technique.
2. Jon Jones 23-1
Jones is known for his all-around fighting style. He has had the best all around performance in the octagon since coming onto the scene in August of 2008. Jon Jones has one loss from disqualification by throwing elbows to the back of the head. Dana White explains Jon Jones loss, "It shouldn't have happened that way. He shouldn't have a loss, so it's unfortunate." Jon Jones has had some legal issues, but he is one of the best to ever fight in the UFC.
3. George St. Pierre 26-2-0
St. Pierre is known for his ground game and submissions he has been on a 13-fight win streak. He has shown his dominance through the welterweight division over the last decade. He also has won the middleweight championship this past year after defeating Michael Bisping. St. Pierre has held his own and is known as one of the best welterweight fighters in this era.
4. Amanda Nunes 17-4
Nunes has built her career off of pure power and has developed ground game as well she is an all around great fighter. Sometimes her defense is questionable, but for the most part she holds her own. She has beaten big names such as, Holly Holms, Ronda Rousey, and Cris Cyborg. Nunes is on an eight fight win streak and remains atop the women in her division.
5. Matt Hughes 46-9
Hughes fought over fifty times and won 46 of his 55 fights. Hughes dominated in his division. Hughes was a two-time UFC Welterweight Champion. Hughes put together two separate six-fight winning streaks in the UFC, won the Welterweight title on two occasions and defended the belt seven times. He fought the biggest names in his division throughout his career.
Leave a Comment
About the Contributor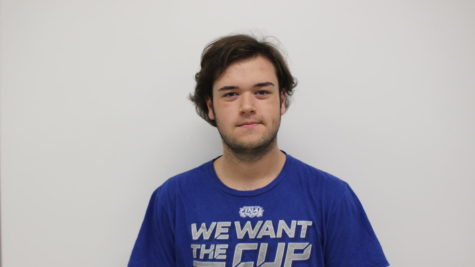 Chase Davis, Reporter
Chase is a senior and this is his second year taking journalism. Davis wants to expand his understanding of sports writing and opinion writing. He also...