Closed for Business: Shutdown Affects Government Employees
It may be hard to fully understand, but the government shutdown lasted nearly five weeks.
On Dec. 22, 2018, the government shut down over disagreements with the federal budget. President Trump failed to have his bill passed, which would have given around 5.7 billion dollars to fund the wall. Congress was forced to temporarily shut down the government until an agreement was reached.
With the longest running government shutdown coming to an end on Jan. 25, it may be hard for someone to understand what went on for people employed by the government.
A government shutdown stems from Congress being unable to agree on the federal budget.
During a government shutdown, according to the United States Office of Personnel Management, "an affected agency would have to shut down any activities funded by annual appropriations that are not excepted by law."
This means any government agencies that are considered non-essential must close, putting their employees out of work with no pay until the shutdown ends.
"It's been tough for her," said senior Jacob Klevorn, whose mother is an accountant for the United States Department of Agriculture.
Because non-essential workers are still considered employees of the government, they cannot take up any other jobs or services, according to the United States Office of Personnel Management.
"She's been finding the time to do things she normally doesn't have, but she's also been pretty bored lately," explained Klevorn.
For government employees that are considered 'essential', they must continue to report to their jobs and work, all without pay.
Eventually, these essential government employees will receive pay for the hours they've worked. But non-essential workers, like Klevorn's mother, will not be paid because they were not allowed to work.
Even though many employees aren't getting paid, members of Congress are still receiving a salary during the shutdown.
This has resulted in not just employees protesting over no pay, but employees who are wanting to return back to work as well.
"She feels the whole shutdown is terrible, like it's stupid," said Klevorn, who has talked about the shutdown with his mother. "There's no reason for it,"
For a government shutdown to end, Congress must agree on the federal budget and how to allocate funds, including the National defense.
And on Jan. 25, after weeks of protests and disharmony, President Trump and Congress agreed on a temporary deal to end the shutdown for three weeks, buying time for them to sort out funding for the wall.
Until then, government employees will be heading back to work, hoping President Trump and Congress can finally resolve the dispute over the wall.
Leave a Comment
About the Contributor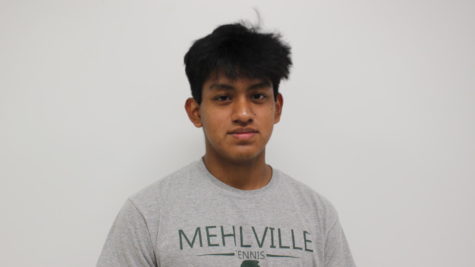 Kyle Becherer, News Editor
Kyle Becherer is a senior at Mehlville. This is his second year in Student Prints, and he likes to write features. In his free time, he plays soccer for...