Brotherhood is Everything
Football is a favorite pastime for most students in the fall. Whether it is playing it or watching it under the Friday night lights, students enjoy the energy that surrounds football.
Senior players will be leaving the team in a bittersweet end to their high school career while the juniors are confident in their future team.
Some of the confidence may come from not having a freshman team. With not having that team, younger players were able to play up and get some much needed experience from players older than them. The younger players will have experience and in turn be better than if they played against kids their age.
Mehlville football heated up this year with it's first seven-win season since 2008. Mehlville has been underwhelming within the 10-year gap. After going 2-8 last year, the team turned over a new leaf and went 7-3.
Junior quarterback Evan Robertson felt achieved when the team won their seventh game at Oakville high.
"It felt great, we were all excited, we worked really hard for it and I feel like we deserved it."
Robertson also knows what it takes to get to that point and if they want to get back there, they have to work hard for it. Building on this year's success, Robertson identifies what it will take to win a district championship in the future.
"It's gonna take a lot of work and a lot of effort this offseason to get to that."
Junior running back Steven Haverstick, who led the team in rushing yards and ranked second in points scored, feels optimistic about next season.
"Right now I feel like we have a lot of momentum, and if we keep holding on to it, then we will keep doing better and better," Haverstick said.
Haverstick feels that their strength as a team is the team chemistry and knowing everyone will go out there and give it their all.
Head coach, Kent Heinemann felt that the team progressed each week and will get better next year. Heinemann was pleased with the defense this year saying,
"Our defense was solid all year, [we] created more turnovers than any other year."
The defense generated 31 turnovers in 10 games. This amount was more than Vianney, CBC, and everyone in our conference. Our conference includes Fox, Northwest, Seckman, and Oakville. He was also motivated by their number of wins, but knows there is more work to be done.
"It would have been nice to keep going and win a district championship but a seven-win season is certainly something to be proud of," said Heinemann. "I definitely feel we will be competing for [the district championship]."
Heinemann is set on bringing the championship home to Mehlville. The team has workouts every Tuesday and Friday from November 13th to December 14th to stay in shape for next season.
About the Contributor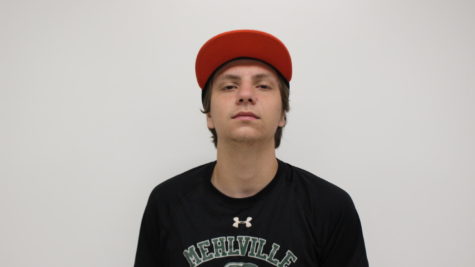 Gabe Keller, Editor-in-Chief
Gabe Keller is currently a senior. This is his third year in Mehlville Media. He enjoys writing and playing sports. Keller's favorite sports are football...