Respect is Earned, Not Given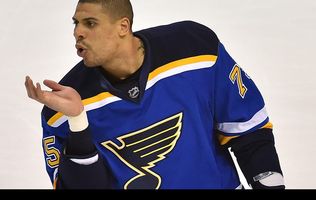 Enforcers have been on a downward spiral for the last decade. People look down upon fighting and enforcers, but what really makes an enforcer is respect and they deserve a place in the world of hockey.
Hockey has been known as a very aggressive sport for it's fights and hits.
Adam Gretz an NHL reporter explains that, "An Enforcer is anyone who plays fewer than eight minutes a game, while averaging more than 1.2 penalty minutes per contest.
Enforcers who played back in the day had no skating abilities. or puck handling ability, they were just there to fight. As years passed by, enforcers started to evolve and become better all around.
Tie Domi, retired professional ice hockey player known for his role as an enforcer said, "Obviously, I don't agree with it, especially having a kid in the NHL now and watching the so-called accountability factor."
Enforcers make hockey interesting and they do a lot for their teammates. People love to watch hockey when there are hits and fights; it just entertains hockey fans.
Darren McCarty said, "The game is where it's buddy-buddy now, The only talking over the red line back then is where you were [taunting] a guy or you're setting up a fight because you say, 'I'm coming.' It was never pleasantries."
Fights need to happen more often. Teams are getting worse because their stars are afraid of taking a cheap shots and getting injured.
This happened when St. Louis Blues went from the conference finals to not even making the playoffs after trading enforcer Ryan Reaves. Reaves had been the Blues big man who protected his teammates and made other teams respect them.
Looking back on his eight seasons in the league, Reaves said, "I had to adjust quite a bit."
This is how Reaves has survived in the NHL since 2010. During a time when not every team carried a player like him. At last year's draft, the defending Stanley Cup champion Pittsburgh Penguins traded a first-round pick to the St. Louis Blues to acquire Reaves' services. They wanted a protector for Sidney Crosby and their other skilled players.
It's what makes Reaves the unlikely hero in this improbable Vegas playoff run. Reaves tipped in the game-winning goal in the second period of Game 5 against the Winnipeg Jets to send Vegas to the Stanley Cup Final. It was his first goal since Feb. 15. He hadn't scored in the 26 regular-season and playoff games in which he suited up for Vegas.
He has now played in 42 playoff games and has scored just one other time (in 2015 with the Blues).
Las Vegas Knights head coach Gerard Gallant said, "He gave me no reason not to play him,That's what I liked about him: He's a character guy, he's a leader guy. When he didn't play games, he wasn't sulking."
"I like to play daddy," said Reaves, who had seven fights in 40 days early in the 2013-14 season.
When asked about a hit on the Jets' Blake Wheeler that sent Winnipeg's captain over the boards, Reaves said,"It doesn't matter who it is. Added bonus if it's their captain."
Enforcers are about being there and not letting your teammates down. It is not just about fighting, it is about earning the respect of other teams and not letting up any cheap shots on your teammates.
About the Contributor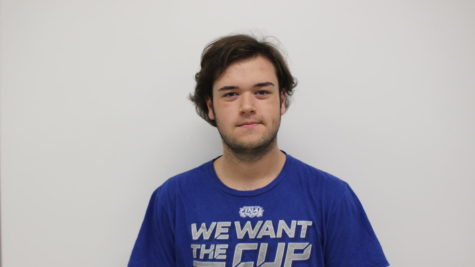 Chase Davis, Reporter
Chase is a senior and this is his second year taking journalism. Davis wants to expand his understanding of sports writing and opinion writing. He also...