Every Move Matters
Hang on for a minute...we're trying to find some more stories you might like.
With two separate teams and two new head coaches, wrestling looks a little different this year.
The governing sports body, Missouri State High School Activities Association (MSHSAA), now designates girls wrestling as its own separate sport. Mehlville has long had girls involved in the program, and with this year's high turn out, there is now a girls and boys wrestling team. The girls are coached by Emma Valleroy, an alumni of MHS and the wrestling program. The boys are coached by Rob Gion Jr.
The wrestling program consist of more than 60 athletes with both teams combined and looks to continue its success from last year.
The previous season, Mehlville had a state qualifier, Ibrahima Sy. Sy is a Senior ranked sixth in the state of Missouri. Sy has been wrestling since the eighth grade and went to state and he is expected to place again this year.
"I want to be a state qualifier again. I just need a great wrestling partner that will push me," Sy said.
The team practices from 2:30 p.m. to 5:30 p.m. daily. Training consists of a lot of drilling and sweat.
"The conditioning is really hard, and I just think wrestling is hard in general," Sy said.
An average season aims to have around 50 to 60 matches. Senior Reshawn Pruitt recognizes the hard work that goes into each season both for the team and the individual.
"I believe wrestling is an independent sport. It is you versus another man on the mat. You have to do what you have to do,"said Pruitt.
Pruitt believes the two wrestling teams can both benefit from one another.
"I plan on bettering myself this season. Each year I set goals for myself and every time I achieve those goals," said Pruitt.
On Nov. 14, wrestlers held a Green & White match. Pruitt and senior Tristin Wilder both weighed in at 145 lb. Wilder won the match in the end. The team has a meet at Summit on Dec. 8 at 9 a.m.
"Wrestling is definitely one of the hardest sports I've played because it requires determination and a lot of effort," said Pruitt.
Sy agrees with Pruitt.
"I think wrestling is the hardest sport because of the conditioning mainly and the way we drill. It seems like such a short time wrestling someone on the mat but then you'll be out of breath faster than you would think,"said Sy.
Pruitt thinks of the sport as pushing yourself and just having will power.
Mehlville High School wrestling teams will hopefully finish off their seasons with success. The wrestling season runs through the month February in 2019.

About the Writer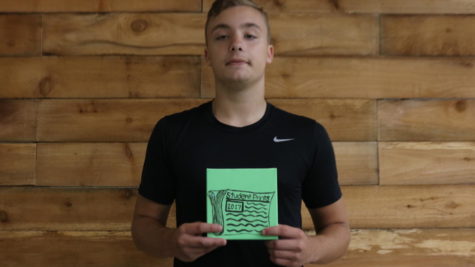 Zachery Keune, Reporter
Zachery Keune is a senior at Mehlville High School in J-1. Outside of journalism, Keune plays for Mehlville´s football team as a wide receiver and middle...