Get the Scoop
The Baked Bear Offers Delicious Frozen Treats
St. Louis is a hot spot for many beloved ice cream chains and shops: Ted Drewes, Snow Factory and Oberweis Dairy, to name a few. The newest addition to this list is The Baked Bear in the Loop.
Walking in, I wasn't sure what to expect. The store is brightly lit and decor is simple. Pictures of their treats hang on the wall as well as a cute neon sign that warns "COOKIE MONSTERS ONLY." The staff is friendly and welcoming too. What I was really anticipating, though, were the ginormous ice cream sandwiches seen all over Snapchat.
The ice cream sandwiches are made to order. The process starts with choosing the top and bottom. They provide a variety of options to choose from, including 12 types of cookies, brownies and donuts.
Next, you choose the ice cream flavor. There are 15 flavors to choose from, including bear batter, birthday cake, toasted s'mores and vegan chocolate chip.
After you choose your ice cream, you choose your toppings. The sandwich is rolled in the topping you choose, as opposed to being mixed into the ice cream like a concrete. This makes the sandwich complete, unless you want it warmed.
The two different sandwiches that I ordered were red velvet cookies with old fashioned vanilla rolled in oreo crumbs, hot pressed; and cookies & cream cookies with cookie dough ice cream, hot pressed. The red velvet sandwich was the better sandwich, but both were more than satisfying.
The ice cream is smooth, creamy and thick; it alone could earn the shop the title of best ice cream in St. Louis.
The cookies are alright, but they didn't taste very fresh. Even after the sandwich was hot pressed, they were tough to take a bite out of. This may have been because I went towards the end of the night, though.
Overall, the experience was great: eight scoops out of ten. The next time you think of getting ice cream, check out the Baked Bear.
Leave a Comment
About the Contributor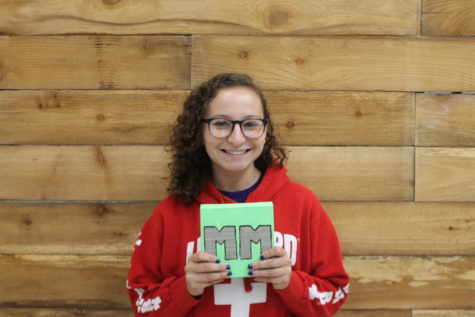 Kayla Saller, Features Editor
Kayla Saller is a senior in her third year at the Mehlville Media journalism program and the Features Editor. She enjoys covering news and hanging out...