Explorations in History: Changing the Way We Learn
     Mehlville High School is lucky enough to have a diverse student and teacher population, which allows us to have an equally diverse range of classes. Among these classes are the Explorations in History, a set of student-driven classes looking into specific periods of history.
     These classes might be described as a pet project for history teachers, and cover a wide range of subjects. This year, there are only four of these classes, but there is the possibility for more in the future.
     Matt Phoenix said that these classes are "…trying to get more kids to take social studies classes and have a passion for history."
     These classes were described as a "choose your own adventure" by Tim Ode, where students can choose what they pursue further and ultimately lead their own curriculum. 
     One class, taught this year by Ode, covers the American Civil War. It's going over not only the historical significance of the war, but also modern significance.
     When asked why he wanted to teach it, Ode said, "This is my dream class. This is the class that I wanted to teach when I thought about being a teacher twenty years ago."
     He's been travelling around the US with his grandparents visiting Civil War battlefields since he was little, which started a passion for it. Now, he believes that teaching it will help us better understand ourselves.
     He says, "It's a study of leadership. It's a study in conflict, conflict resolution."
     Phoenix is teaching two of these classes: a class on the Vietnam War and a class on World War II. Both subjects are controversial, but Phoenix says he's teaching "headlong right into it. There's no reason to talk about those subjects if you're not going to talk about the controversy."
     He says that the Vietnam War is important to learn about because it sets the context for much of the world we live in today, particularly the way that the Baby Boomers' perspective on everything.
     World War II is a subject that is always important to learn about because it is so important to understanding the context of modern politics, the world, and the economy.
     Carrie Paul is teaching a class over St. Louis history, talking about historical and modern issues and people in our city and state. She says that this is important because understanding the roots which you come from is important to everyone.
     The class, toward the end of the semester, has an emphasis on working toward positive change. Considering our city's long history of segregation and racial riots, many people beyond Mehlville could benefit from this teaching.
     But Paul says that her number one reason to take the class is "because it's fun."
     These classes are all about finding personal passions in history. As opposed to other classes, these do not have a set curriculum: students are always the driving force in the class when it comes to choosing what to study.
     This means that students not only learn about the specific depth of these subjects, but also press even further into learning about their interests. For students who find themselves bored in the usual curriculum-driven classes, these may be the best alternative.
     For anyone interested in taking one of these next year, it's important to know that these classes are not limited to the classes taught this year. Last year, there were propositions for classes on women's studies and modern issues that did not pass due to a lack of students signing up for them.
     The other major benefit of these classes is that because teachers choose the classes, they are able to choose the topics they want to teach, which means that they are more prepared to do so and more passionate about these classes. This leads to a better experience all around.
     These new classes mark a change in the way that students are able to learn and teachers are able to teach. This model of class will hopefully extend into other departments, and eventually maybe even core curriculum. 
     These classes, which most everyone will agree are a great opportunity for students, are dependent on students signing up for them. So, if these sound at all interesting, consider supporting teachers and students alike by adding one to your schedule.
About the Writer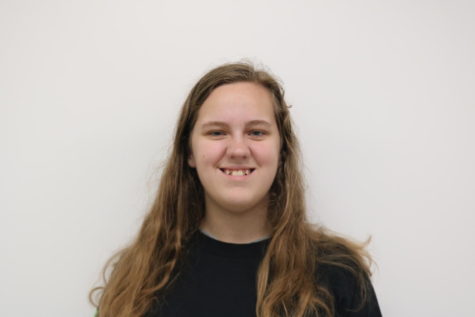 Raena Hunter Doty, Features Editor
Raena Hunter Doty is a sophomore working on Mehlville Media's journalism team. She writes creative fiction in her free time and hopes to expand her boundaries...