Going Out of Country
Why International College Should be an Option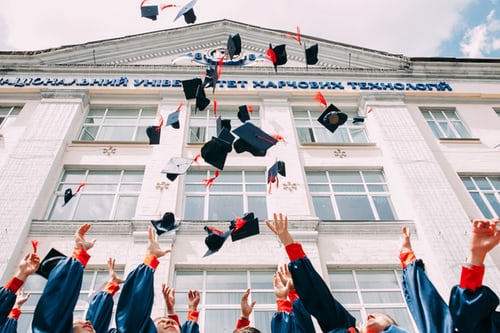 College: It's on students' minds. Also on their minds, though, is the high cost of tuition and fees that go along with college. It doesn't seem fair to many that the cost is so limiting, since this is supposed to be the time that they get to travel and expand their worldview.
     Forty years ago, many public colleges had little to no tuition. Now, tuition has skyrocketed, and it's almost impossible to go out of state for many families. But one possibility often gets forgotten: going to college out of the country.
     The world is a big place, but many students will never live outside of the US—and even the state or St. Louis. When surveyed, only 30.5% of students said that they had considered college abroad, and only 5.7% of students are actually considering it as an option.
     So why are students not considering it? There are a lot of reasons why students don't want to go to college outside of the US. Some students think it's more costly, others think that there aren't many opportunities for it, and some people believe the language barrier would be too difficult to work with.
     One fact that should be clarified is that, in many cases, college outside of the US is not more expensive than college here. Obviously this depends on the country and what type of program the student is doing so that they can go outside of the US, but there's a lot of moving factors and many of them lower the cost.
    When talking about going to school out of the country, there are three main ways to do it: actually applying to and studying at foreign schools, doing an exchange student program, and doing a study abroad program.
     Foreign exchange student programs are what you might be most familiar with. This is where two schools partner together and agree that any credit at one school is worth the same at the other, therefore any student can study at either even if they were only officially accepted at one.
     This is a good option for students who want to go to school at an American school but also get the worldview of being in a different country.
     These programs can be from a couple weeks long to entire semesters, and you'll be garnering credit for the school you applied to while studying at a different school. Alternatively, you may be working at the same school you applied to but a campus in a different country.
     Scholarships will apply while working in these programs and the payment will all be done through the home university, which may make it familiar and easier than doing something else. However, you still have to pay all of the expenses of your university plus whatever the program costs.
      Study abroad programs are generally a little bit more expensive. They still involve a degree at your initial school and all the expenses that go with that school, but the two schools you'd be working with aren't officially partnered. This gives you more freedom in deciding where you go, but gets tricky when it comes to transferring credits from the second school to your "home" school.
      These programs are generally more expensive, too. Because the schools aren't officially partnered, the costs aren't regulated by both, and often the second school will demand more payment for teaching you. After all, they are essentially getting a new student without having the partnership to guarantee that it's worth it.
     While these programs both involve, at minimum, the same amount of money you'd spend on school in the US plus the cost of the program itself, there's one third option: directly applying to foreign school.
     People tend to think that this is too expensive, but in fact, the cost of tuition can be drastically lower in other countries than it is in the US. Countries like Germany, Denmark, and Mexico (among others) have free tuition for public schools. And there are many countries which have much lower tuition, even if it isn't free: New Zealand, France, and Japan, to name a few.
     The Organization for Economic Cooperation and Development (OECD) did a study and found that full time students in the US spend, on average, more than any other country on a bachelor's degree annually with $8,202 being spent a year. American colleges also tend to have a four year Bachelor's program, while many other countries have three year programs.
     Considering that 77.7% of students at Mehlville said they were looking at possibly getting a bachelor's degree, this number is extremely high. And that was just public colleges. Private colleges easily reached $20,000.
     Considering that so many countries have free tuition, it's worth it to look into college outside of the US—of course the cost of travel and living is something to consider, but it's something to consider no matter where you go to college.
     What about other factors? Students may not be able to speak the language of a different country, or they may be too anxious about leaving home to go to a different country.
     First of all, many countries have programs in English. For example, Germany has entire courses taught in English, and much of the population there speaks the language. Also, it's worth looking into countries that don't speak another language widely. Australia and New Zealand both have cheaper tuition costs on average than America.
     And it's true that many people may be anxious about going to a different country. When surveyed, 30.5% of students said that distance is a 6 or higher concern on a scale of 1 to 10, where 10 is the biggest concern. But there's a lot of value in being away from home, and with the internet, distance means less than it ever has. Besides, international experience is worth a lot to employers and any schools you might want to go to after college.
     But employers bring up another can of worms—how does a degree from a foreign university count in the US? It's a complicated question, no doubt, but the process is generally straightforward. 
     A private employer can make the decision about the degree themselves, or ask that you pay for a credential evaluation that confirms that your degree is worth an American degree. Public employers will largely do the same, and so will any schools that you want to continue your education at. These evaluations can cost from $100 to $200, but they may well be worth it depending on the amount spent on tuition and experience gained.
     College is a complicated thing. There is no universal right or wrong for it. However, the benefits of going abroad are often ignored when it comes to what students consider, and that should change—though there are a lot of fears, there's a lot of upside, too.
About the Writer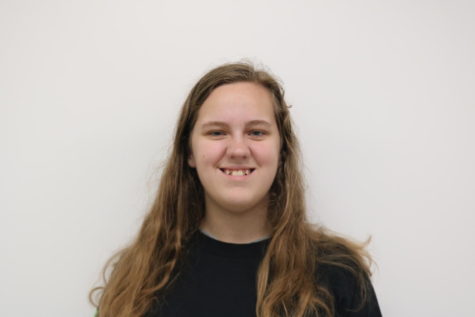 Raena Hunter Doty, Features Editor
Raena Hunter Doty is a sophomore working on Mehlville Media's journalism team. She writes creative fiction in her free time and hopes to expand her boundaries...