Club Spotlight: Social Justice Club
Students in the Mehlville school district are as vocal as ever in regards to their opinions on the handling of the student body. Petitions have been made and signed along with protests and attendance at board meetings. Student communication is vital in order to repair outdated systems. The Social Justice Club is a great example of students using their voices to change things for the better. 
The Social Justice Club revolves around student alliances and enforcing change. I reached out to club sponsor, Laura Brugere who pointed me to Savannah Ziegler, Social Justice Club president to gain a little insight on the SJC.
"I am currently the president of SJC here at MHS and that means I am responsible for helping members coordinate and bring their different projects and visions to life. This can include reaching out to admin or community members to help fund, get approval, or advertise the different things we are doing in the club," Ziegler said.
SJC is a fairly new club with it only being three years old, but that doesn't stop members from having big aspirations for the future.
"For most of the duration of SJC, we have been in a pandemic, so most meetings look like us getting together and discussing different issues we're passionate about and how to resolve them here at MHS. In the future, we are hoping to do fundraisers, donation drives, and a podcast," Ziegler said.
This club was created through students who wanted to activate change, and fortunately they had a teacher who believed in them. Let this be a message to any MHS student who thinks their voice is irrelevant or small. If you don't see the change, then be it.  Your voice is vital and it is valid. 
You can find the SJC meeting around two times a month in Brugere's room 301. 
Leave a Comment
About the Writer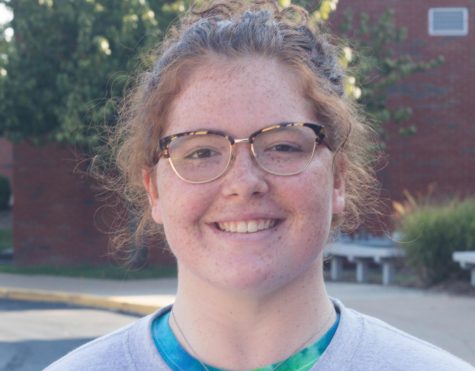 Grace Potter, Producer & Webmaster
Grace Potter is a senior who wishes to pursue music journalism as a career. She can be seen leading the alto saxophone section in the marching band, or...